More insight
Sharp view to the horizon with a pair of Rodenstock distance spectacles.
The well-known product among spectacles: distance spectacles, also called single vision lenses. They correct your defective vision and give you pin-sharp vision again. For you this means: better overall view and quality of life and increased safety, e.g. in traffic.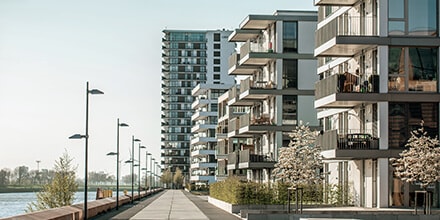 Sharp view to the edge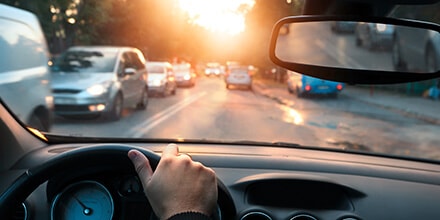 Sharp vision when driving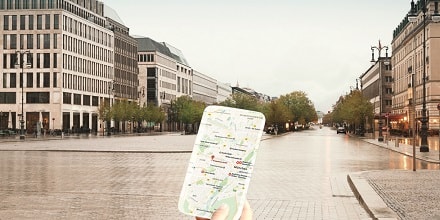 Sharp vision, near or far away
Rodenstock presents: the first individual single vision lens.
The more accurately your lenses are adapted to you, the better you achieve a natural visual experience. There is an award-winning innovation at Rodenstock for this: individual single vision lenses that as well as your prescription, also take into account your face shape, posture and the fit of your frame. This makes a noticeable difference compared to traditional lenses:
Pin-sharp vision to the edge of the lensby adapting the lens to the fit of your frame
Sharp, high-contrast vision also in poor lighting conditions
Excellent spatial perceptionfor greater safety and reliability when driving
Optimal wearing comfort thanks to very light plastic lenses
High breaking strength also for rimless spectacles
Good look in every prescriptionwithout magnifying effect or bulging eyes
Your advantage
Sharp vision
Unrestricted vision thanks to the high quality of our lenses – with individual adjustment of the lenses to the fit of the spectacle frame on your face.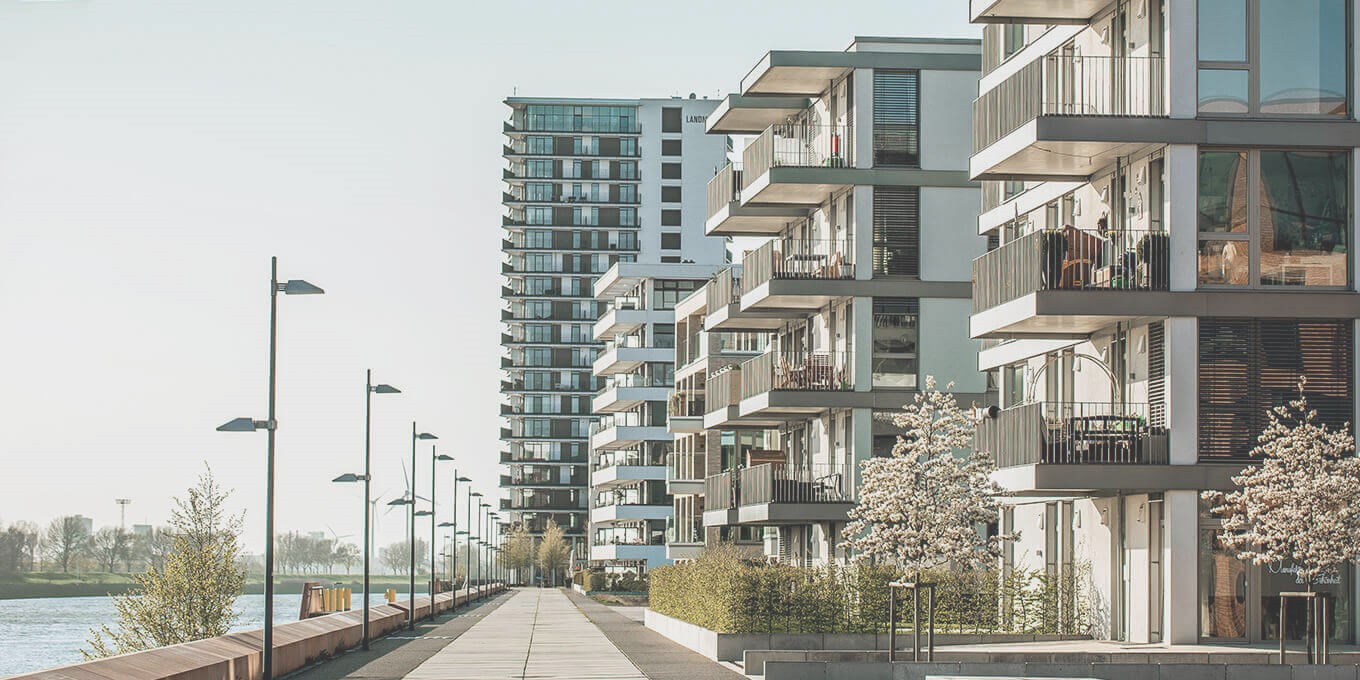 Traditional spectacles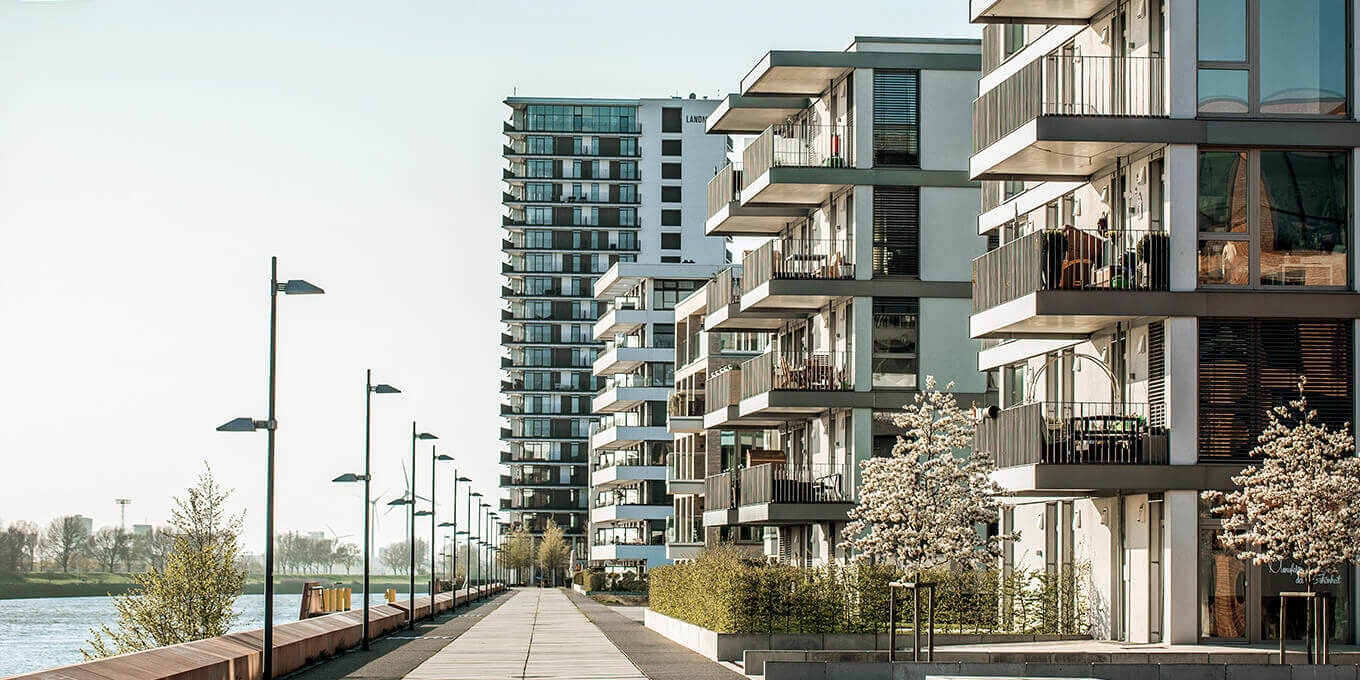 Rodenstock spectacles
Biometrically exact lenses
Because every eye is different
With biometric lenses, we at Rodenstock have created we have created a new generation of lenses: Thanks to innovative technologies, the center of sharp vision can be determined for each individual eye. As a result, you as a spectacle wearer benefit from the sharpest vision for every angle and every gaze, no matter where you look.
Discover biometric intelligent lenses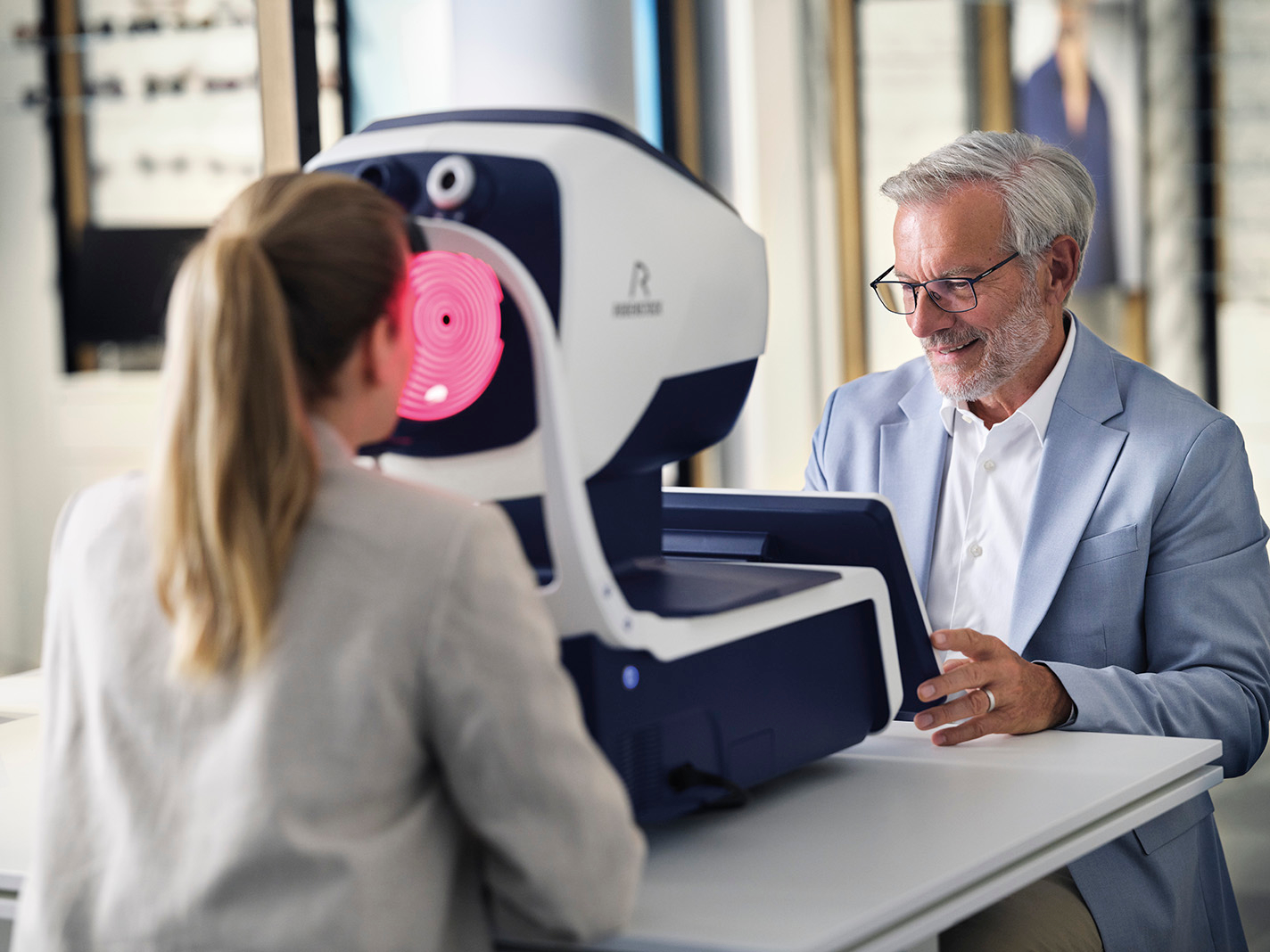 Innovative eye measurement
To calculate your biometric lenses, a Rodenstock partner optician uses a DNEye® Scanner to measure the exact shape and size of your eyes at several thousand measurement points within a few minutes. On this basis, they can calculate lenses that fit your eyes as perfectly as possible: biometrically exact lenses - we call them B.I.G. EXACT®.
Custom made, perfect fit
All relevant biometric data flows directly into lens production at Rodenstock -
resulting in lenses that fit each individual person as perfectly as possible.
Your exact biometric lenses
Within a few days you will receive your glasses with biometrically accurate lenses.
This means you benefit from the sharpest vision from any angle, no matter where you look.
Appropriate extras for your needs.
Premium coatings
Rodenstock Solitaire® 2: Durability, anti-reflection, scratch resistant.
With the premium coatings from Rodenstock you can make your spectacles even more resistant or easier to clean or provide even better protection for your eyes against harmful light. Whether it is protection against dirt and dust, the latest generation of UV protection, or relaxed vision with the reduction of artificial light from computers, laptops and smartphones - simply ask your optician about the Rodenstock Solitaire® 2 coatings.
So smooth, nothing sticks
Long-lasting vision with X-tra Clean.
Clean lenses the whole day? The new X-tra Clean finish makes it possible. The finish, means the top layer on the lens front and back at premium finishes lenses, is the deciding factor here.
The extremely smooth surface causes that dirt hardly sticks – and if the lenses does get dirty, the dirt can be easily removed.
Long-lasting, crystal clear view
Fast and simple cleaning of lenses without leaving any streaks or residue
Dirt water and dust repellent properties
How X-tra Clean works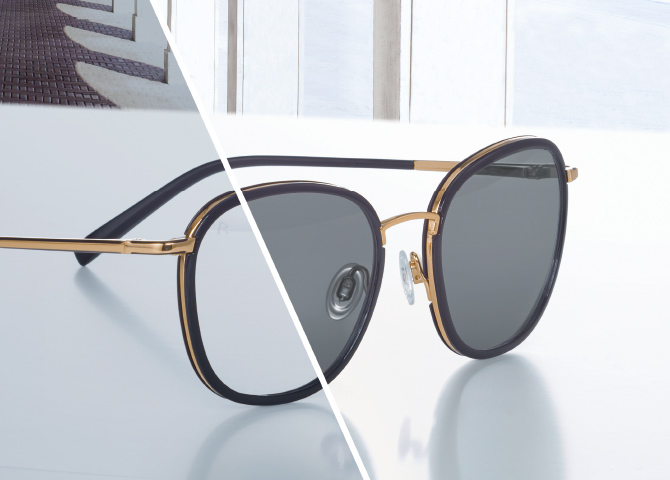 Perfect vision in any light condition
ColorMatic® 3: The self-tinting lenses from Rodenstock.
Our self-tinting lenses automatically adapt to any light situation, enabling comfortable, anti-glare vision at all times. They are absolutely clear indoors and tint outdoors depending on light intensity.
Based on Rodenstock's more than 50 years of experience in photochromism, we are now redefining the performance of self-tinting lenses: ColorMatic® 3 offers 30% faster brightening compared to the previous generation ColorMatic IQ® 2.

The deep darkening and rapid brightening ensure tangible visual comfort, while the blue-light filter and a wide selection of colors guarantee a wide variety of usage options and style. Whether used as eyeglasses or sunglasses, ColorMatic® 3 offers relaxed and sharp vision in any situation, making it the perfect intelligent everyday lenses.
Watch Video
Protection for your eyes
Rodenstock light protection PRO410.
UV-rays can be harmful for your skin as well as your eyes and can even penetrate through the clouds of an overcast sky. Next to the UV-radiation is blue light. It is important for the biorhythm and other biological functions of the body. Apart from the positive effects, certain elements of blue light can also be potentially harmful.
The formula of success is the right relation. With Rodenstock light protection PRO410 your eyes only get the light they really need – day for day.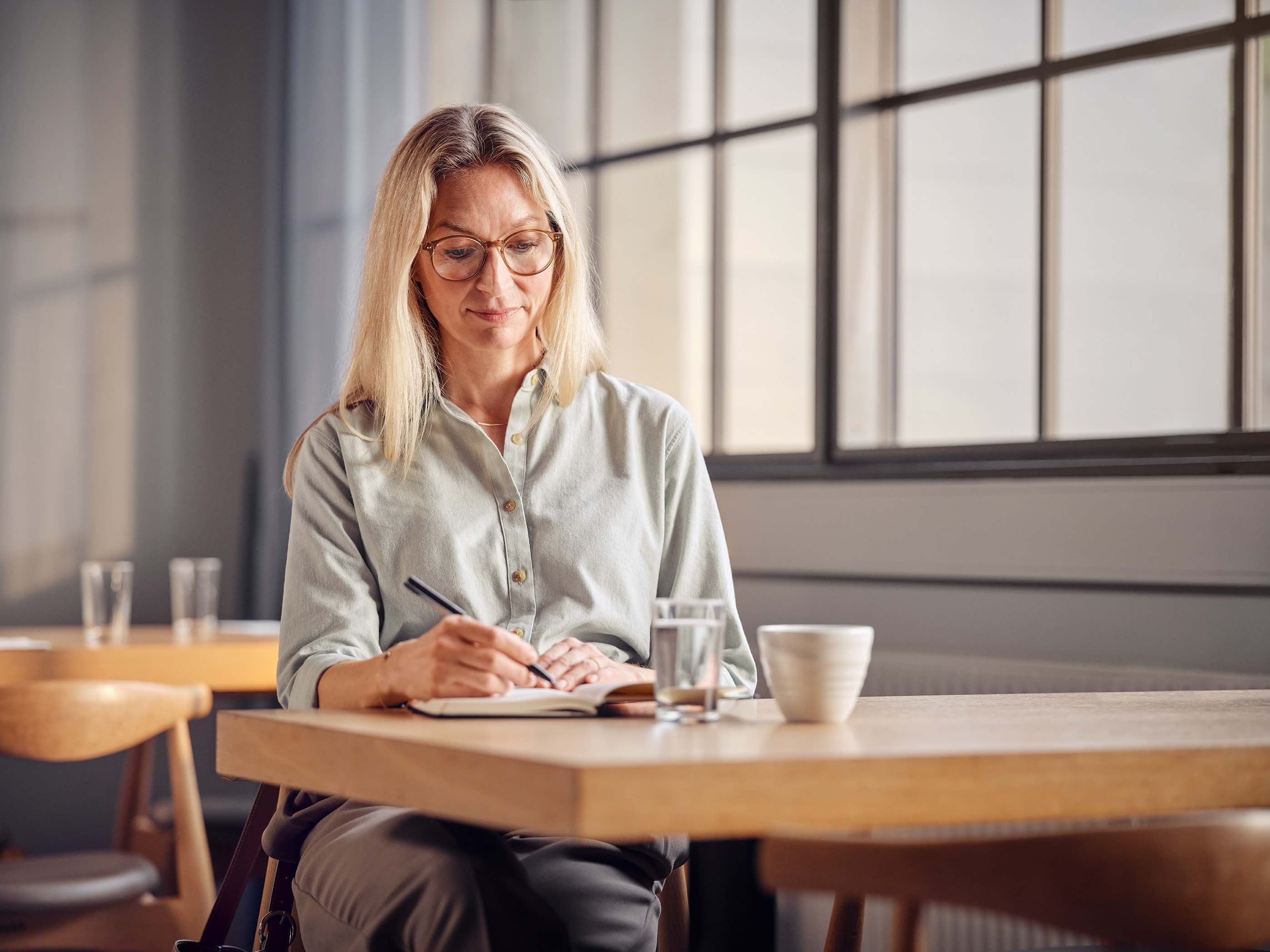 Say Goodbye to fatigue
Comfort for the eyes with additional support when reading.
Reading can be fascinating, relaxing or enjoyable. However, for your eyes it is mainly one thing: a challenge. A simple aid in the lower area of the lens makes it easier for the eyes to adapt to different viewing distances. The field of vision of your Rodenstock spectacles with reading aid is specially adapted to your personal lifestyle and your viewing habits. This saves you, not only the fatigue from switching views to the book or display, but it is also easier to discover details – a benefit at work and in your leisure time.
Do you need spectacles?
Three possible indicators of visual impairment: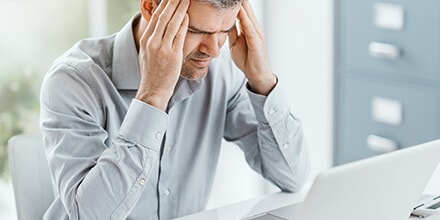 Headaches and tension.
Do you often squint your eyes to be able to see sharper in the distance? Do you get headaches when reading or working at the computer for a long time? This indicates impaired sight.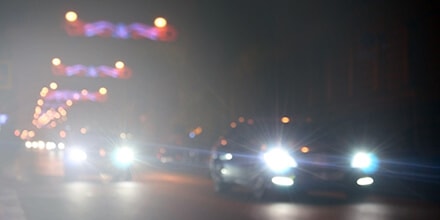 Uncertainty in traffic
We rely in particular on good visibility when driving in the rain, in the dark or under backlight conditions. Therefore, even a slight vision problem can be annoying and cause disruptions and not least be dangerous.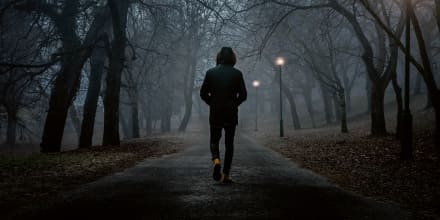 Poor vision at twilight and in the dark.
Many people assume they are night-blind. In reality your visual impairment only appears different at night than during the day giving this impression.
Guaranteed excellence:
Your distance spectacles from Rodenstock.

German engineering.
The perfection of our products is the essence of German quality and engineering skill.
2-year quality guarantee.
We guarantee the function and durability of your new Rodenstock spectacles. If there is a quality defect within 24 months of purchase, you will receive an identical replacement pair of spectacles free of charge from your optician.
3-year quality guarantee on premium coatings.
We give you a 36-month guarantee on the coating when you purchase spectacles with our premium coatings.
Find out more about our guarantees and services
here
Your appointment request has been successfully sent to
You will shortly receive an email confirming the data that has been sent to the optician. The optician will contact you directly to set-up your appointment.
BACK TO HOME
Unfortunately your request could not be sent!
Please try again.