Ready for sporting challenges
Rodenstock sports spectacles.
Sports spectacles are designed to protect your eyes against everything that can get into the eye when playing sports: wind, dust, insects, branches at the roadside and not forgetting – the sun's rays. Especially when playing sports it is also important that you maintain perspective, an overview and a clear view in every situation – for your performance, but also for your safety. That's why you receive Rodenstock sports spectacles adapted to your individual prescription, even up to +/-8 dioptres.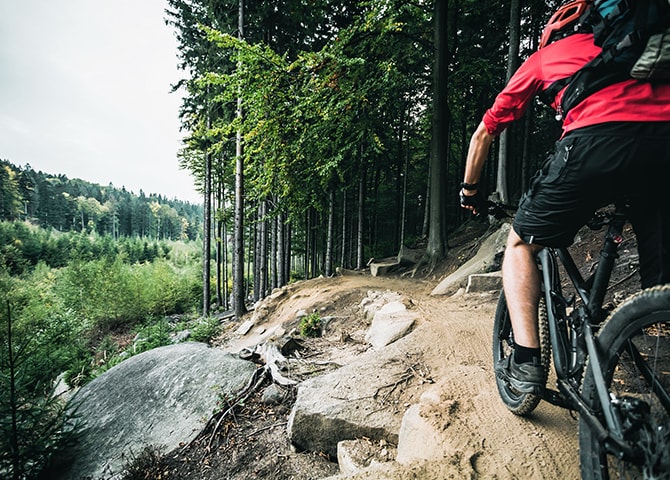 Whether you are an amateur or professional athlete
The right glasses for every sport.
A good pair of sports spectacles is always a meaningful companion – for everyone who wants to optimally protect their eyes and for everyone with defective vision who is active. No matter whether you are indoors or outdoors, running in the rain, cycling through the forest, playing golf in the sun or hiking in the mountains – Rodenstock sports spectacles are a match for every challenge. Simply have your sports spectacles adapted to your needs and your prescription. And you are all set to go!
You can also expect maximum performance from your sports spectacles.
Individuals who push themselves to their limits in sports must also be able to rely on their equipment. Discover which features your new Rodenstock sports spectacles can offer you:
Optimal protection for your eyes with curved lensesSports spectacle frames are often very curved. Rodenstock offers so-called curved lenses for sports spectacles – with up to +/-8 dioptres.
Optimal UV-A and UV-B protectionoptionally with infrared heat filter
Thin, lightweight and shatter-proofthanks to sports polycarbonate lenses
Polarisedagainst reflections on surfaces and for glare-free vision
Tinting of the contrast-enhancing lensesfor good recognition of details and optimal colour reproduction
Solitaire® Protect Sun 2: With this coating you enjoy 100% UV protection as well as maximum anti-glare protection. The coating also provides protection against annoying reflections, is exceptionally easy to clean and resistant thanks to its drip-off effect and dust-repellent properties.

Sunlight has the unpleasant effect of reducing contrast. The cause is a high amount of blue scattered light that superimposes other colours. Lambda Lens Technology filters this blue radiation to the optimal level – for a high-contrast visual experience also in bright or diffused light.
High-performance lenses to suit your requirements.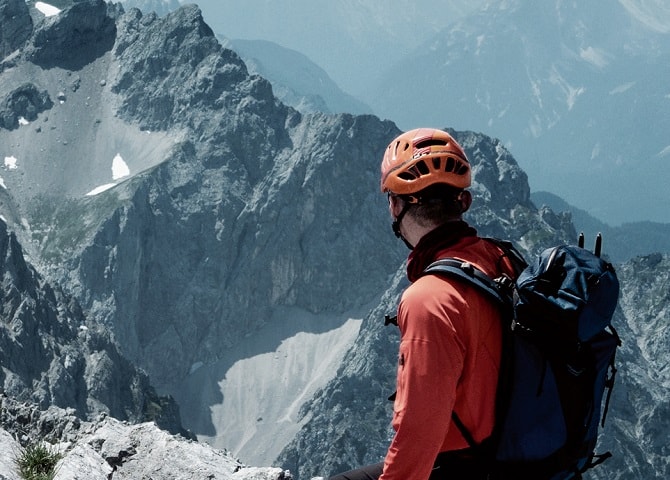 Infinitely variable sharp vision
Progressive glasses also for sport.
Do you frequently switch between close-up view and distance vision when playing sports? At Rodenstock you receive the first individual progressive lens in the world that has been tailored specially to the dynamic visual requirements in sports: with extra large and balanced viewing range and adaptation of the near vision range to your sport.
How progressive lenses work
Intelligent sun protection
Self-tinting sun protection lenses from Rodenstock.
Our self-tinting sun protection lenses ColorMatic® 3 Sun adapt to the respective lighting conditions in record time. In strong sunlight they protect your eyes with a dark tint. If you switch to the shade, the lenses automatically brighten by up to 55%. This guarantees clear, high-contrast vision round the clock, also in changing lighting conditions.

Watch Video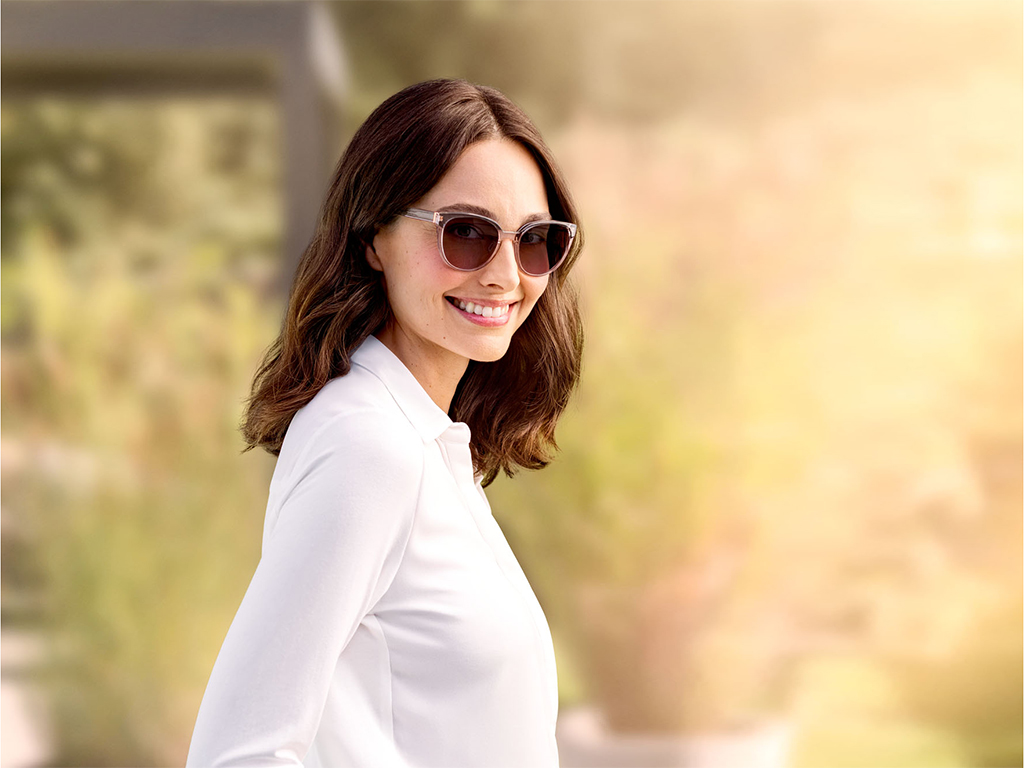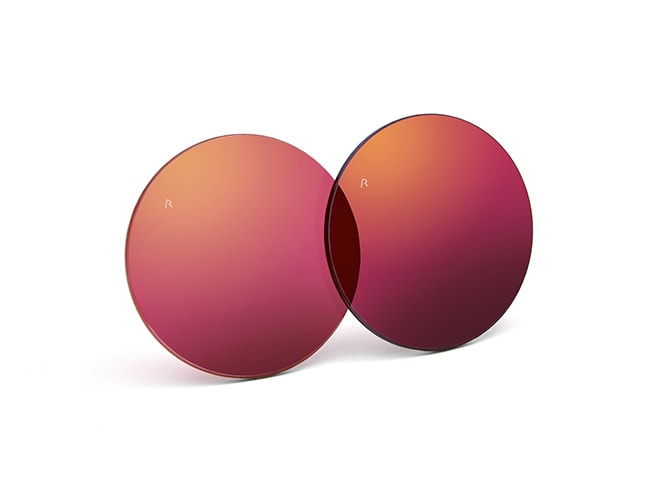 Solitaire® Red Sun 2
Mirrored with infrared heat filter.
A cool look can also provide protection against the heat: The Solitaire® Red Sun 2 mirror coating not only offers 100% UV protection, but also reduces infrared light, thus lowering the thermal stress on the eye. Combine the mirror coating with the self-tinting lenses – for complete and intelligent sun protection.
Biometrically exact lenses
Because every eye is different
With biometric lenses, we at Rodenstock have created we have created a new generation of lenses: Thanks to innovative technologies, the center of sharp vision can be determined for each individual eye. As a result, you as a spectacle wearer benefit from the sharpest vision for every angle and every gaze, no matter where you look.
Discover biometric intelligent lenses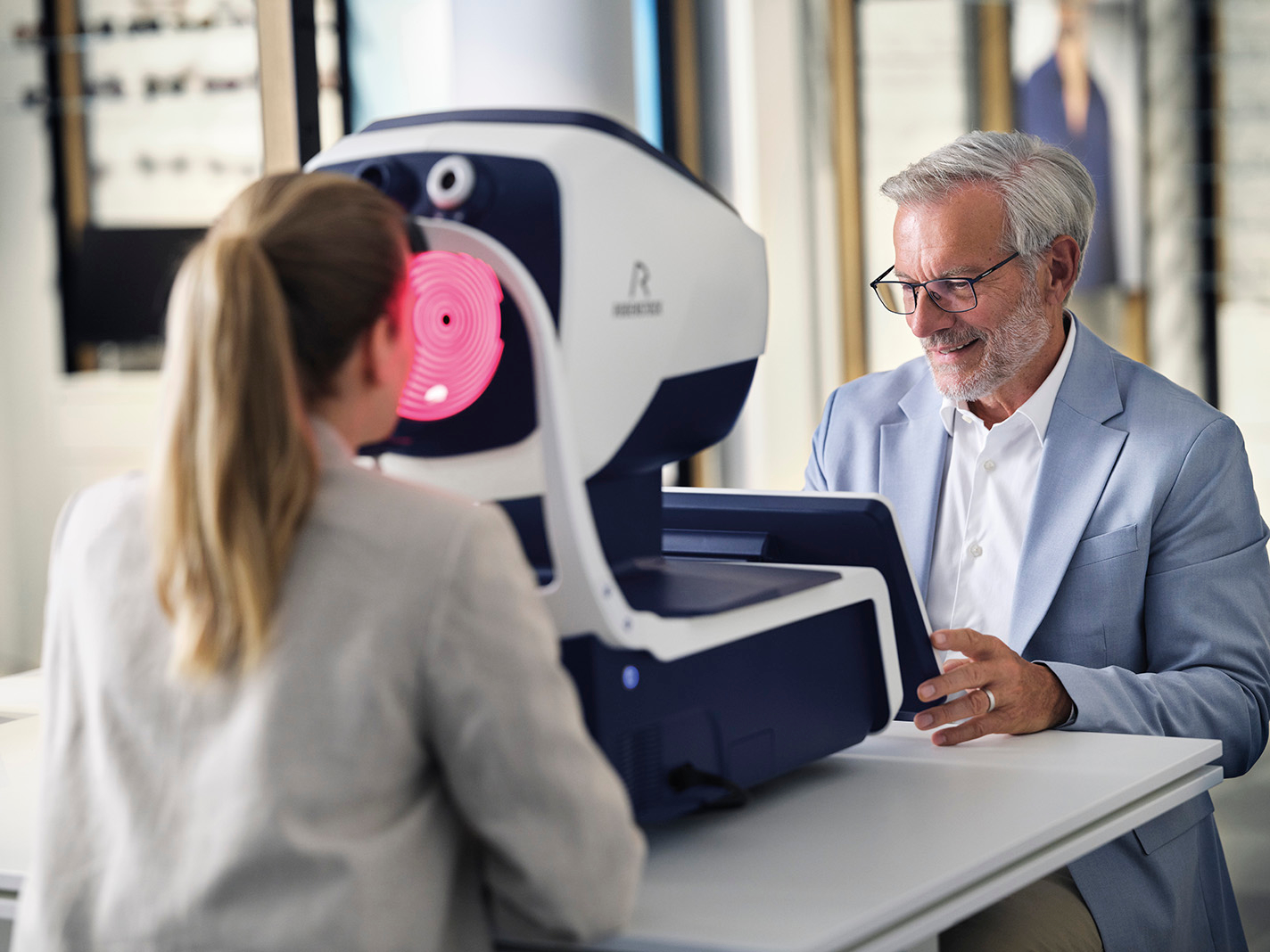 Innovative eye measurement
To calculate your biometric lenses, a Rodenstock partner optician uses a DNEye® Scanner to measure the exact shape and size of your eyes at several thousand measurement points within a few minutes. On this basis, they can calculate lenses that fit your eyes as perfectly as possible: biometrically exact lenses - we call them B.I.G. EXACT®.
Custom made, perfect fit
All relevant biometric data flows directly into lens production at Rodenstock -
resulting in lenses that fit each individual person as perfectly as possible.
Your exact biometric lenses
Within a few days you will receive your glasses with biometrically accurate lenses.
This means you benefit from the sharpest vision from any angle, no matter where you look.
Guaranteed excellence:
Your sports spectacles from Rodenstock.
6-month satisfaction guarantee.
We guarantee you a smooth acclimatisation period with your Rodenstock spectacles. However, if you are not satisfied in the first 6 months, we will replace the spectacles with another product from our range of similar quality.
2-year quality guarantee.
We guarantee the function and durability of your new Rodenstock spectacles. If there is a quality defect within 24 months of purchase, you will receive an identical replacement pair of spectacles free of charge from your optician.
3-year quality guarantee on premium coatings.
We give you a 36-month guarantee on the coating when you purchase spectacles with our premium coatings.
Find out more about our guarantees and services
here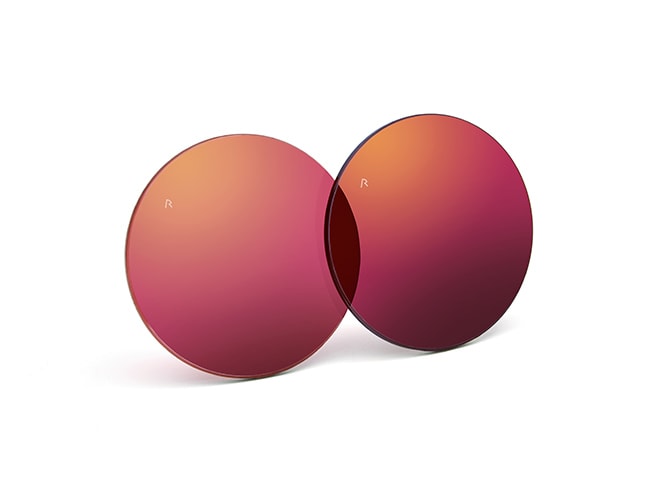 Solitaire® Red Sun 2:
Infrared heat filter
The infrared radiation from the sun causes the molecules in the atmosphere to vibrate, whereby heat is produced. Through this process the eye is exposed to a certain thermal load. The Solitaire® Red Sun 2 coating reflects a part of this infrared radiation and causes a reduction of the thermal load on the eye.
The effect of polarizing lenses
Especially on water or in the mountains the glare of the sun is omni-present due to strong light reflections on reflective surfaces such as wet roads, water or snow. With the Polarized Portfolio glare-free and relaxed vision is guaranteed as the annoying reflections are almost eliminated with the lenses. Polarized sunglasses are perfect for driving, sailing, surfing, as well as for eyes that are sensitive to light.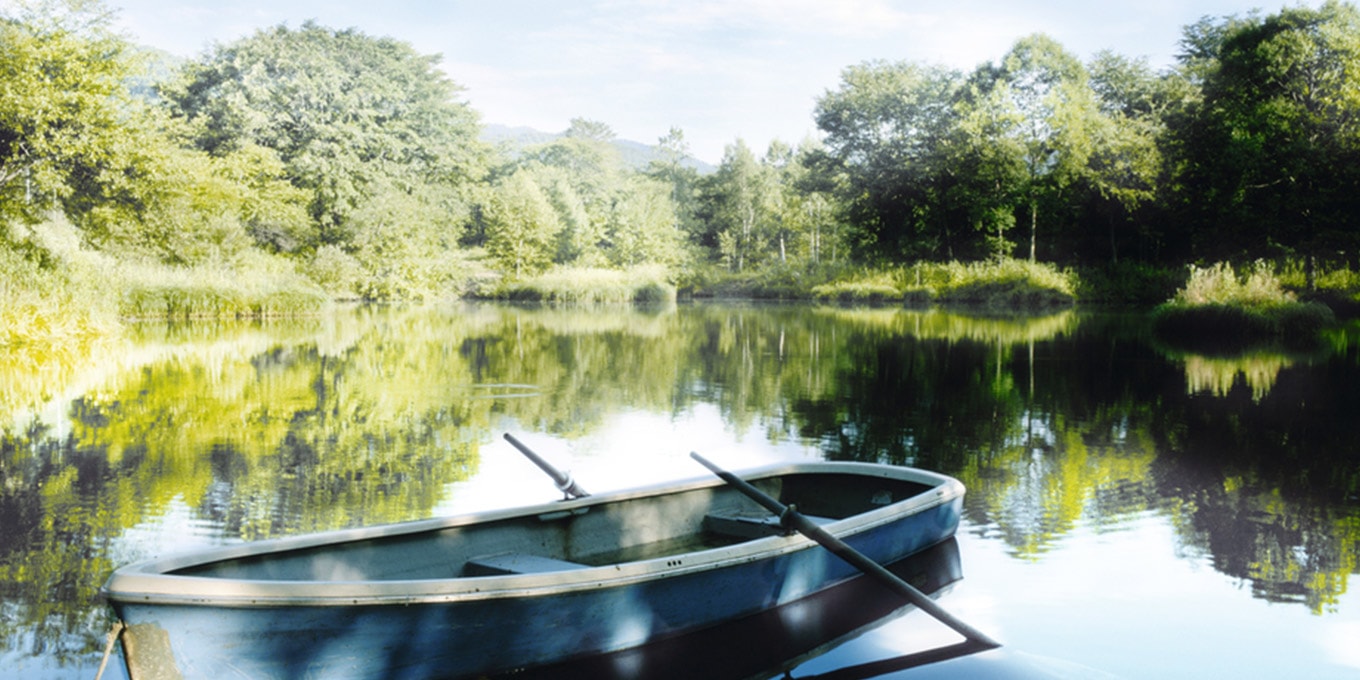 Non Polarized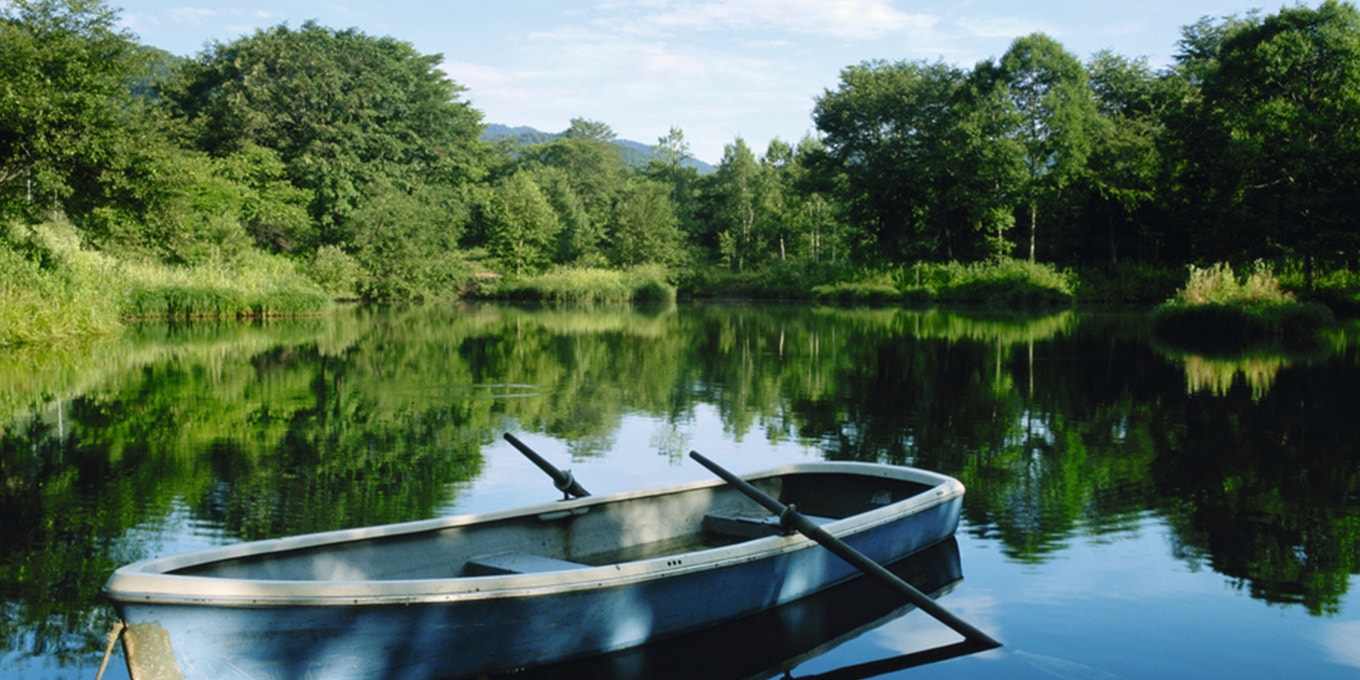 Polarized
Increased safety and visual comfort during sports activities specially in the mountains or on water
Glare-free, relaxed vision without fatigue
Intensive perception of contrasts and details
Available in the colours Polarized Brown, Polarized Grey and Polarized Green
Your appointment request has been successfully sent to
You will shortly receive an email confirming the data that has been sent to the optician. The optician will contact you directly to set-up your appointment.
BACK TO HOME
Unfortunately your request could not be sent!
Please try again.