High-precision lenses
Premium quality, shatterproof, scratch-resistant and anti-reflection
There is a wide variety of different lenses on the market. With Rodenstock glasses brand quality is guaranteed. With proven reliability, optimal vision and, above all, complete satisfaction. So-called finishes help you to enjoy your glasses for a long time. Such an invisible protective layer improves the durability, scratch resistance and anti-reflective coating of the lenses. Make your glasses "multifunctional" and choose from the following proven eyewear solutions from Rodenstock: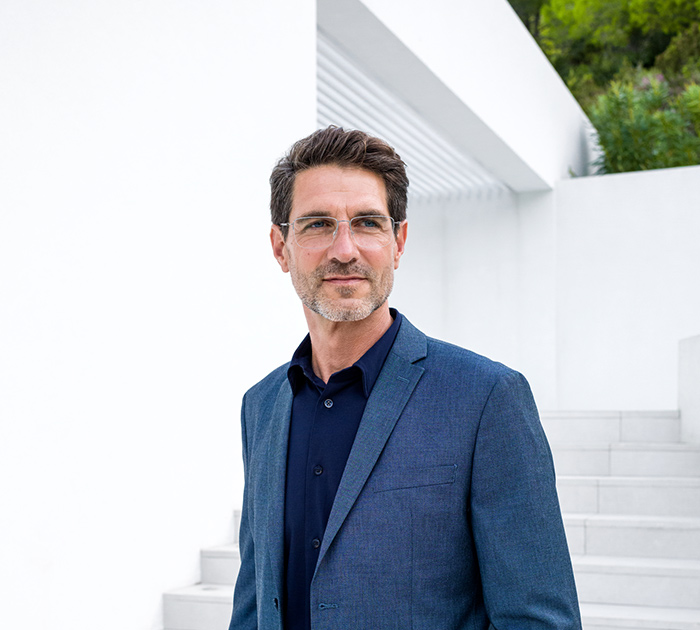 Protection and aesthetics
Premium Coatings
The high-tech coatings of the Solitaire® 2 family make Rodenstock lenses more durable and scratch-resistant, as well as permanently dirt-, grease- and water-repellent. In addition, the coatings reduce annoying reflections caused by light reflexes and thus ensure a clear view of your eyes. With our other premium coatings you can make your spectacles even more resistant or low maintenance and easy to clean.

Whether it is protection against dirt and dust, the latest generation of UV protection, or relaxed vision with the reduction of artificial light from computers, laptops and smartphones - simply ask your optician about the Rodenstock Solitaire® 2 coatings.
Sharpest vision in any light
The self-tinting lenses from Rodenstock
Our self-tinting lenses automatically adjust to any light situation, allowing relaxed and glare-free vision at all times. They are absolutely clear indoors and tint outdoors depending on weather conditions.

The deep darkening and rapid brightening ensure tangible visual comfort, protect against UV radiation and reduce potentially harmful blue light. Available in four colours, Rodenstock's self-tinting lenses guarantee versatility and style. Whether as glasses or sunglasses: ColorMatic® offers relaxed and sharp vision in every situation and are therefore the perfect intelligent everyday glasses.
Discover ColorMatic® lenses in the video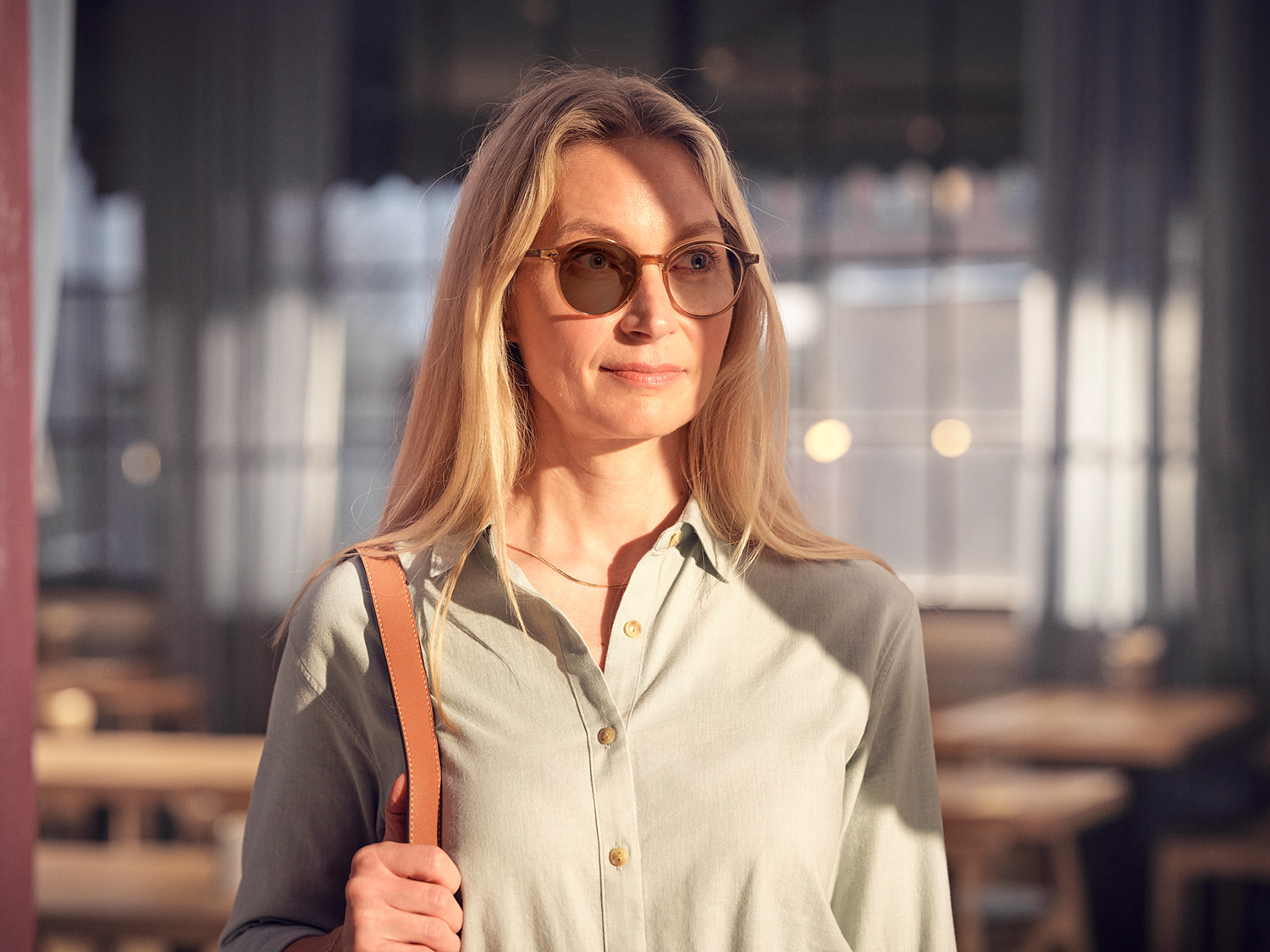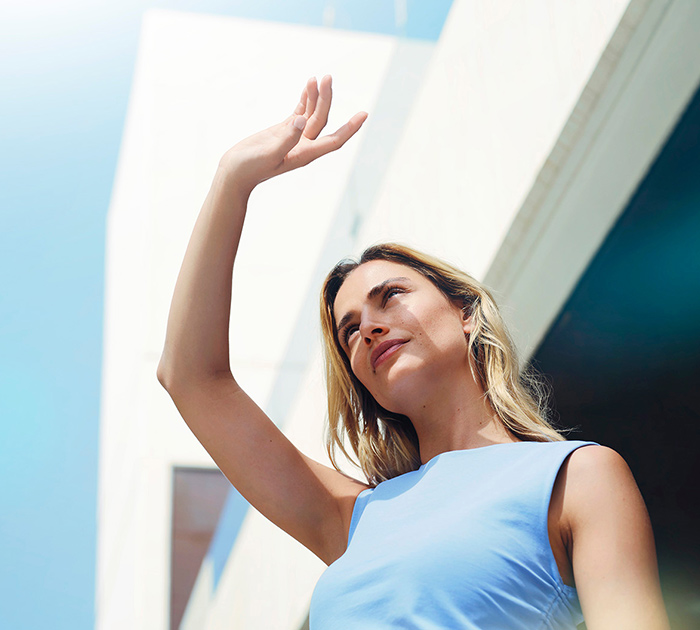 Only the light you really need
Light protection for your eyes
UV radiation can be harmful to your skin, but also to your eyes and penetrates through clouds even when the sky is overcast.

The high-tech material used in the Rodenstock PRO410 light protection completely filters out blue light components up to ~410nm, such as those found in daylight. This means that your eyes only receive the light they really need - day after day.
Long-lasting vision with X-tra Clean
So smooth, nothing sticks
Clean lenses the whole day? The new X-tra Clean finish makes it possible. The finish, means the top layer on the lens front and back at premium finishes lenses, is the deciding factor here. The extremely smooth surface causes that dirt hardly sticks – and if the lenses does get dirty, the dirt can be easily removed. Long-lasting, crystal clear view. Fast and simple cleaning of lenses without leaving any streaks or residue. Dirt water and dust repellent properties.
Discover X-tra Clean in the video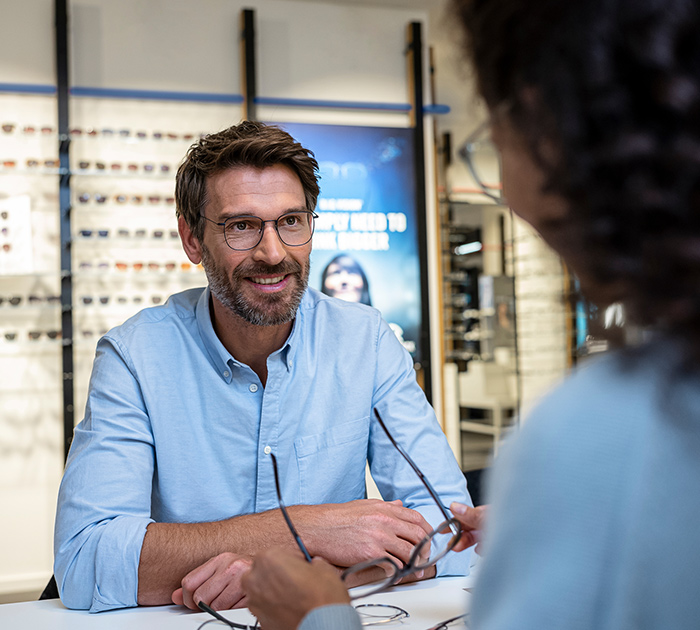 Guaranteed excellence
Your spectacles from Rodenstock.
3-month satisfaction guarantee: We guarantee you a smooth acclimatisation period with your Rodenstock progressive lenses. However, if you are not satisfied in the first 3 months, we will replace the spectacles with another product from our range of similar quality.
3-year quality guarantee on premium coatings: We give you a 36-month guarantee on the coating when you purchase spectacles with our premium coatings.
2-year quality guarantee: We guarantee the function and durability of your new Rodenstock spectacles. If there is a quality defect within 24 months of purchase, you will receive an identical replacement pair of spectacles free of charge from your optician.
Biometrically exact lenses
Because every eye is different
With biometric lenses, we at Rodenstock have created we have created a new generation of lenses: Thanks to innovative technologies, the center of sharp vision can be determined for each individual eye. As a result, you as a spectacle wearer benefit from the sharpest vision for every angle and every gaze, no matter where you look.
Discover biometric intelligent lenses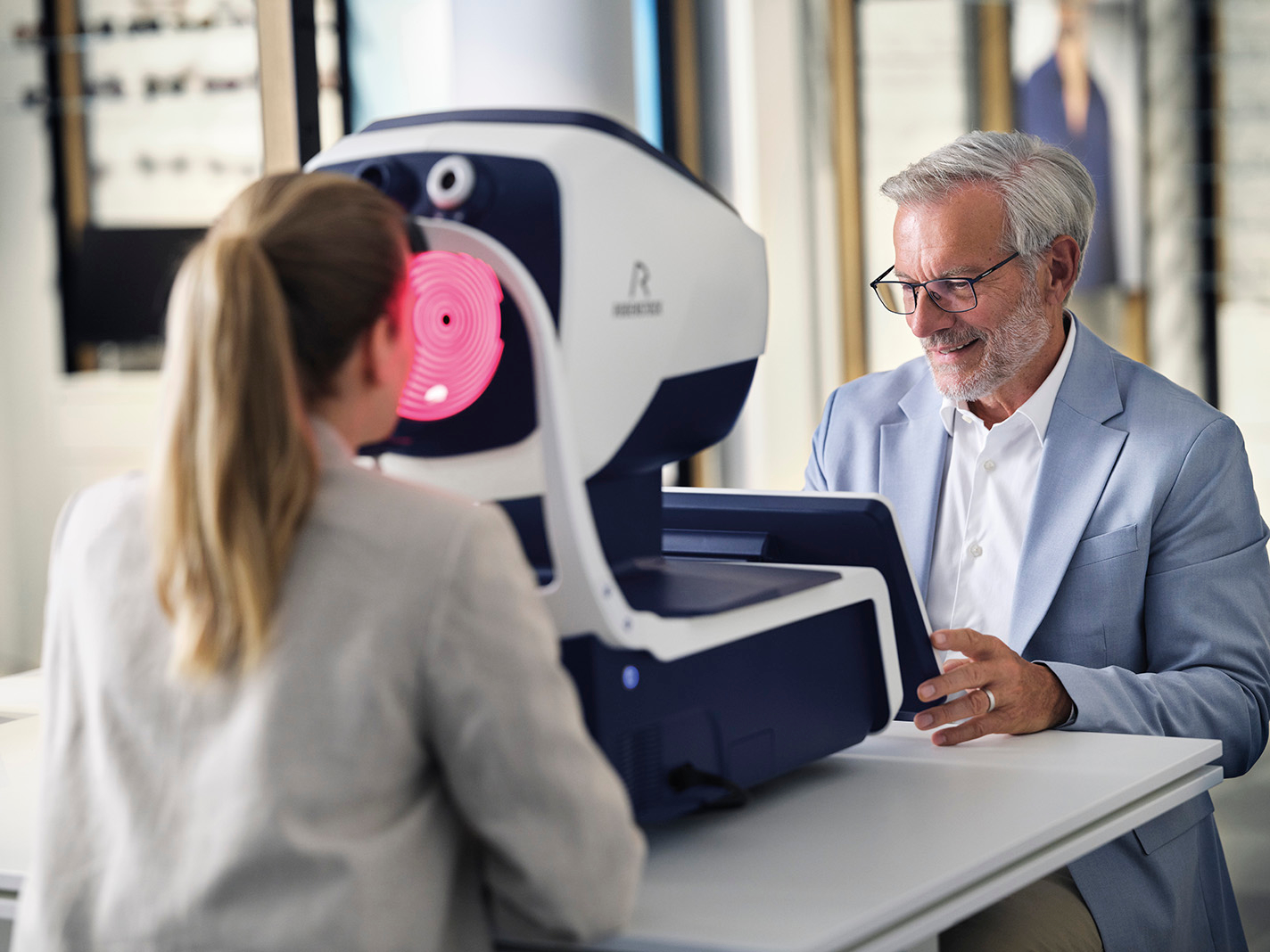 Innovative eye measurement
To calculate your biometric lenses, a Rodenstock partner optician uses a DNEye® Scanner to measure the exact shape and size of your eyes at several thousand measurement points within a few minutes. On this basis, they can calculate lenses that fit your eyes as perfectly as possible: biometrically exact lenses - we call them B.I.G. EXACT®.
Custom made, perfect fit
All relevant biometric data flows directly into lens production at Rodenstock -
resulting in lenses that fit each individual person as perfectly as possible.
Your exact biometric lenses
Within a few days you will receive your glasses with biometrically accurate lenses.
This means you benefit from the sharpest vision from any angle, no matter where you look.
Instructions for use guide for Optical Practitioners
Following the Medical Device Directive, here you will find instructions for use guide for our lenses to download.
Instructions for use guide
Your appointment request has been successfully sent to
You will shortly receive an email confirming the data that has been sent to the optician. The optician will contact you directly to set-up your appointment.
BACK TO HOME
Unfortunately your request could not be sent!
Please try again.