Like a tailormade suit
Custom lenses from Rodenstock.
Every eye is different. Customised lenses from Rodenstock take this into consideration. That's why they also "fit like a glove" – exactly like a high-quality tailor-made suit.
Optimal visual sensation
The big advantage of customised lenses.
With a tailored suit one would say, "it is made to measure" or "it fits like a second skin". Nothing pinches, nothing nips. Everything looks perfect.
A pair of spectacles made especially for you with customised lenses in the right frame achieves the same effect: Your eyes immediately feel comfortable. Compared to traditional lenses you have sharper and higher contrast vision, particularly at twilight. In brief: You obtain a new, unprecedented visual feeling!
With customised lenses from Rodenstock you can finally fully exploit your personal vision potential.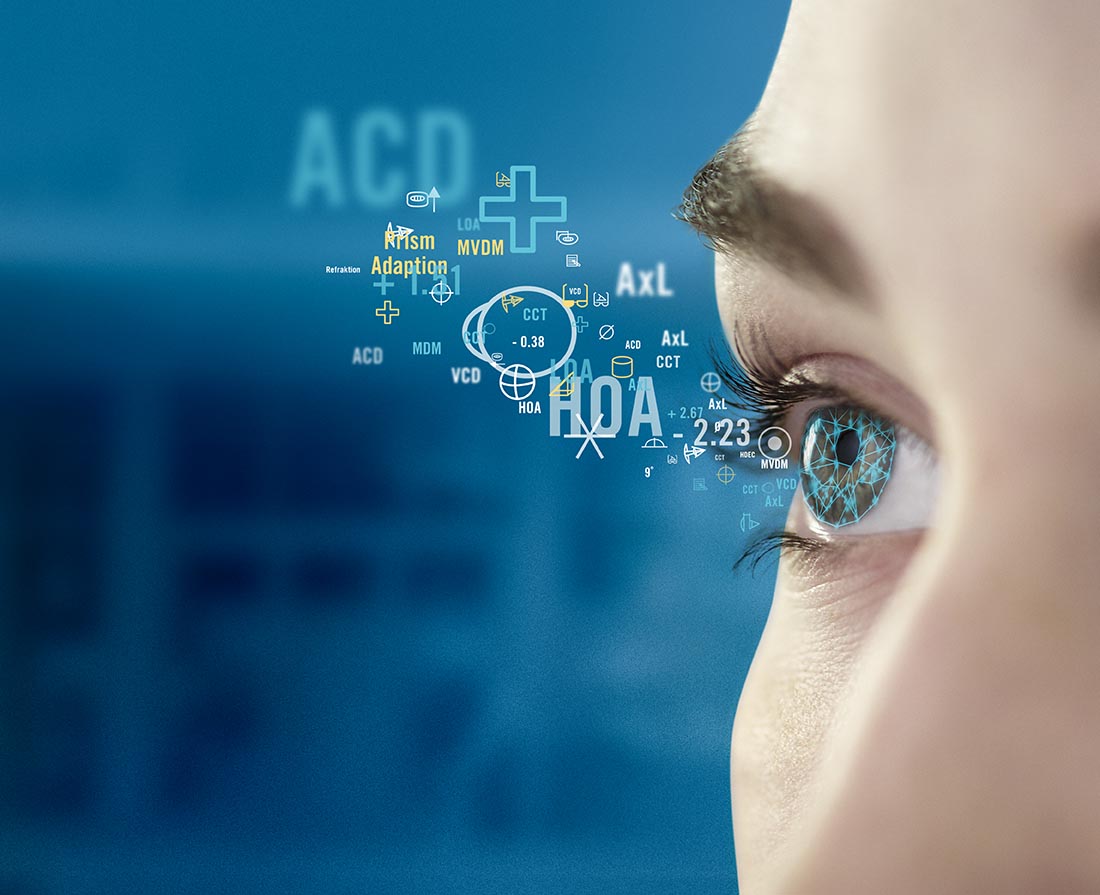 How your individual Rodenstock spectacles are produced.
What an excellent custom tailor can do, a large number of Rodenstock opticians can also do when it comes to spectacles. Your certified optician uses the most innovative technology: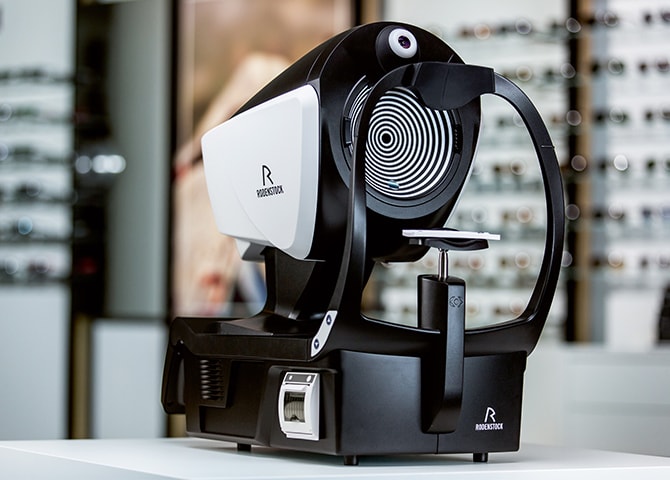 1. The DNEye® Scanner
Innovative eye measurement
Firstly, your eyes are measured with the ultramodern Rodenstock DNEye® Scanner.
Unlike traditional measuring devices, the DNEye® Scanner not only records the standard values for myopia (short-sightedness) and hyperopia (long-sightedness) and corneal curvature, but far more – e.g. the reaction of your pupil during the day and at night as well as the corresponding changes in vision. This way individual aberrations are also detected, which are responsible for reduced contrast sensitivity and poor vision at twilight, for example.
Have your eyes measured with the Rodenstock DNEye® Scanner.
Learn more
2. The ImpressionIST®
3D lens measurement
How the spectacles sit on the face plays a decisive role in the manufacture of customised lenses. The key measurement data is collected with the Rodenstock ImpressionIST®, a 3D video centration system.
You simply look into the mirror of the ImpressionIST®. Images are taken from two perspectives by two cameras. Using these images, parameters of your face, combined with the selected frame, are measured exactly, as is the distance between the pupils and their diameter.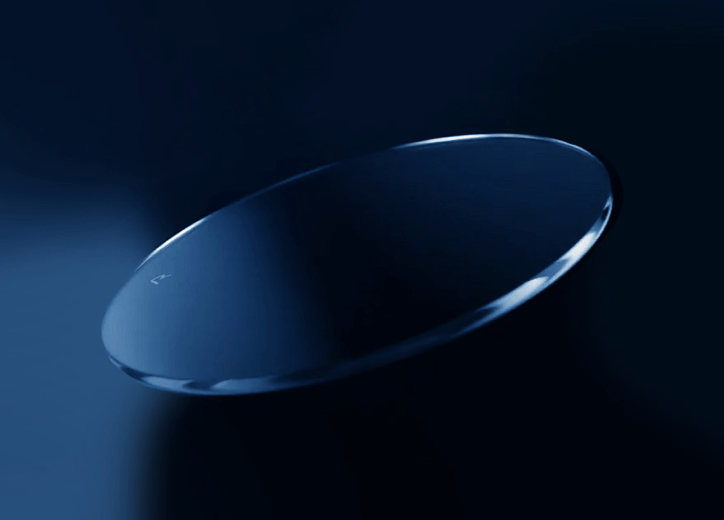 3. The Calculation
Perfect bespoke manufacture
Your optician sends the measurement results together with your order and the results from the "normal" eye test to Rodenstock. Then comes the real "secret" of the highly developed manufacturing technology: the calculation of the optimal lenses for you, which are ideally adapted to your eyes at every visual point.
The result is the most precise Rodenstock lenses of all time, with which you finally maximise your personal vision potential. You'll notice the difference to off-the-peg spectacles. Guaranteed
Your appointment request has been successfully sent to
You will shortly receive an email confirming the data that has been sent to the optician. The optician will contact you directly to set-up your appointment.
BACK TO HOME
Unfortunately your request could not be sent!
Please try again.