Ready for sporting challenges: Rodenstock sports spectacles.
Sports spectacles are designed to protect your eyes against everything that can get into the eye when playing sports: wind, dust, insects, branches at the roadside and not forgetting – the sun's rays. Especially when playing sports it is also important that you maintain perspective, an overview and a clear view in every situation – for your performance, but also for your safety. That's why you receive Rodenstock sports spectacles adapted to your individual prescription, even up to +/-8 dioptres.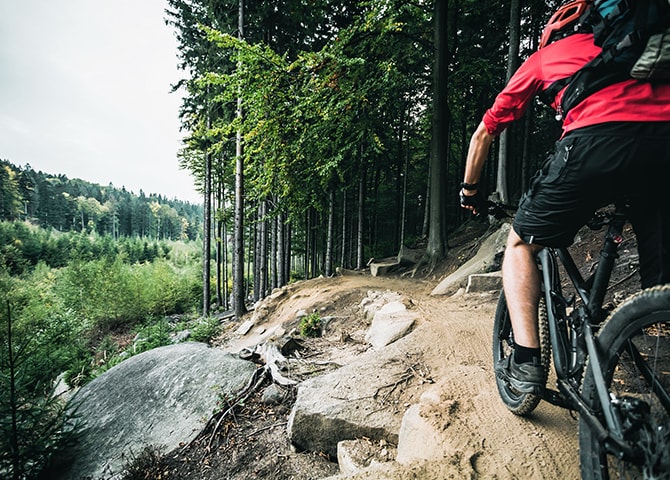 Sports spectacles: Who needs them – and for which sports?
Whether you are an amateur or professional athlete: A good pair of sports spectacles is always a meaningful companion – for everyone who wants to optimally protect their eyes and for everyone with defective vision who is active. No matter whether you are indoors or outdoors, running in the rain, cycling through the forest, playing golf in the sun or hiking in the mountains – Rodenstock sports spectacles are a match for every challenge. Simply have your sports spectacles adapted to your needs and your prescription. And you are all set to go!
You can also expect maximum performance from your sports spectacles.
Individuals who push themselves to their limits in sports must also be able to rely on their equipment. This includes the optimal combination of lens and frame – for greater safety, a better performance and more fun! Discover which features your new Rodenstock sports spectacles can offer you:
Optimal protection for your eyes with curved lenses
Sports spectacle frames are often very curved. Rodenstock offers so-called curved lenses for sports spectacles – with up to +/-8 dioptres.
Optimal UV-A and UV-B protection
optionally with infrared heat filter
Thin, lightweight and shatter-proof
thanks to sports polycarbonate lenses
Polarised
against reflections on surfaces and for glare-free vision
Tinting of the contrast-enhancing lenses
for good recognition of details and optimal colour reproduction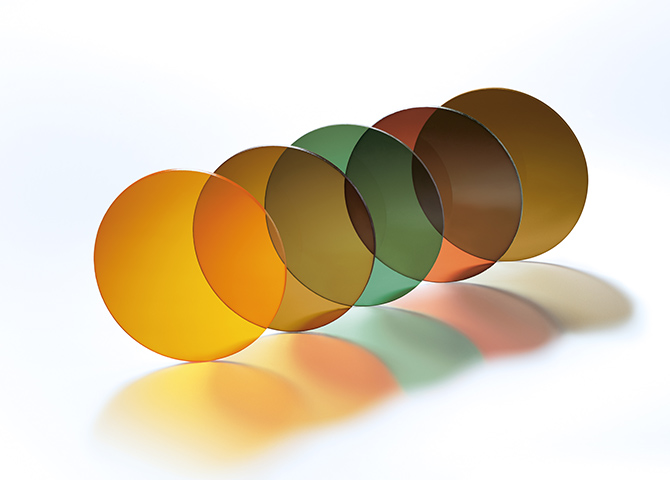 Also with the complete ProAct® sports spectacles solution: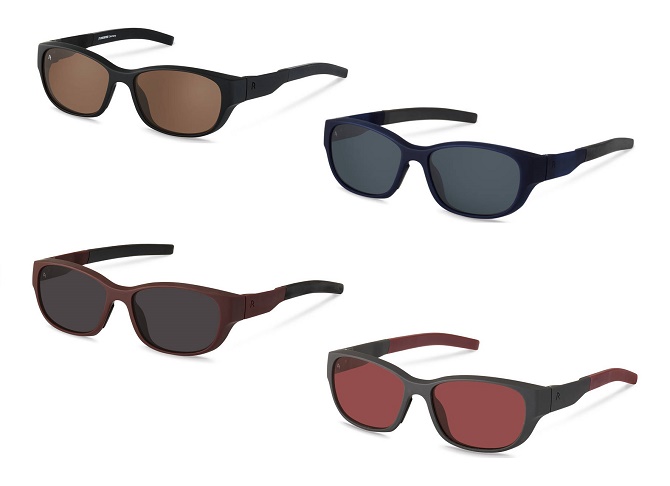 Extremely lightweight and flexible frame
thanks to manufacture from high-performance polyamide RXP®
Sporty, dynamic design
with good ventilation and protective properties
Non-slip, adaptable side tips
also available in red in limited edition
Perfect fit on the nose
with comfortable, non-slip nose pads made from polyamide
High-performance lenses to suit your requirements.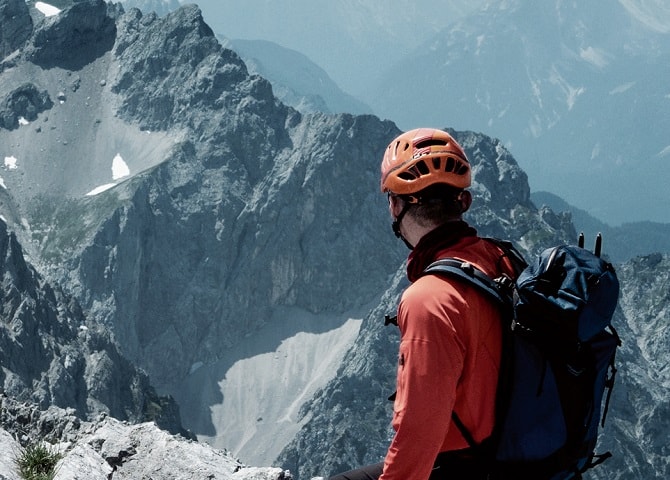 Infinitely variable sharp vision also when playing sports: with progressive lenses.
Do you frequently switch between close-up view and distance vision when playing sports? At Rodenstock you receive the first individual progressive lens in the world that has been tailored specially to the dynamic visual requirements in sports: with extra large and balanced viewing range and adaptation of the near vision range to your sport.
How progressive lenses work
Intelligent sun protection:
Self-tinting lenses from Rodenstock.
Our self-tinting sun protection lenses ColorMatic IQ® Sun 2 adapt to the respective lighting conditions in record time. In strong sunlight they protect your eyes with a dark tint. If you switch to the shade, the lenses automatically brighten by up to 55%. This guarantees clear, high-contrast vision round the clock, also in changing lighting conditions.
Self-tinting? See it here.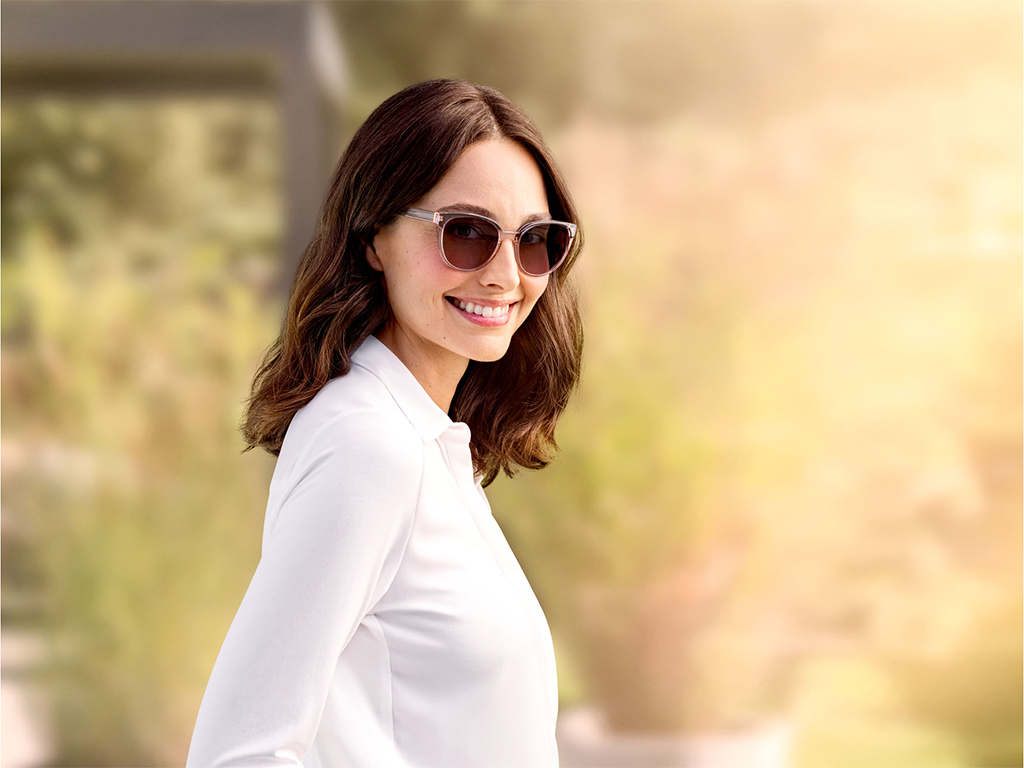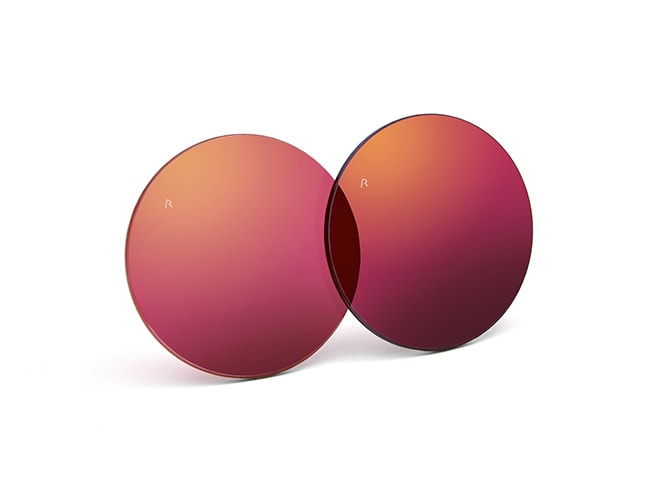 Mirrored with infrared heat filter:
Solitaire® Red Sun 2.
A cool look can also provide protection against the heat: The Solitaire® Red Sun 2 mirror coating not only offers 100% UV protection, but also reduces infrared light, thus lowering the thermal stress on the eye. Combine the mirror coating with the self-tinting lenses – for complete and intelligent sun protection.
How your individual Rodenstock sports spectacles are produced.
Every pair of prescription Rodenstock sports spectacles is unique. Ultimately every eye and every athlete are different. That's why numerous individual measurements are included in the bespoke manufacture of your Rodenstock sports spectacles – of your eyes through to how the frame sits. With the use of innovative technologies spectacles are made that are perfect for you and your sport.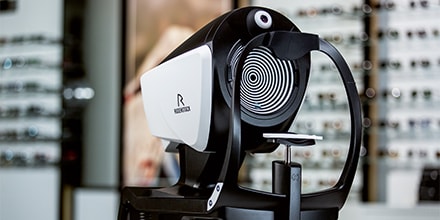 1. Innovative eye measurement
With the DNEye® Scanner we measure your eyes at over 7,000 points. This way we can detect every individual detail.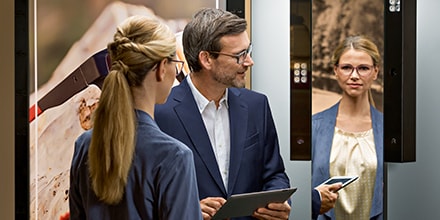 2. 3D lens measurement
With a 3D video measurement the ImpressionIST® calculates all important values in order to optimally adapt the lenses to the frame and face.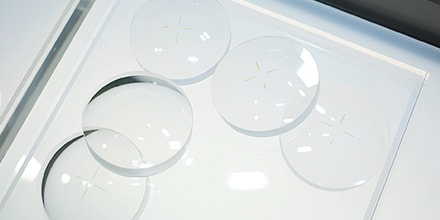 3. Perfect bespoke manufacture
The actual trick now lies in creating the ideal spectacle lenses using the determined values. The calculation and production are effected at Rodenstock.
Guaranteed excellence:
Your sports spectacles from Rodenstock.
6-month satisfaction guarantee.
We guarantee you a smooth acclimatisation period with your Rodenstock spectacles. However, if you are not satisfied in the first 6 months, we will replace the spectacles with another product from our range of similar quality.
2-year quality guarantee.
We guarantee the function and durability of your new Rodenstock spectacles. If there is a quality defect within 24 months of purchase, you will receive an identical replacement pair of spectacles free of charge from your optician.
3-year quality guarantee on premium coatings.
We give you a 36-month guarantee on the coating when you purchase spectacles with our premium coatings.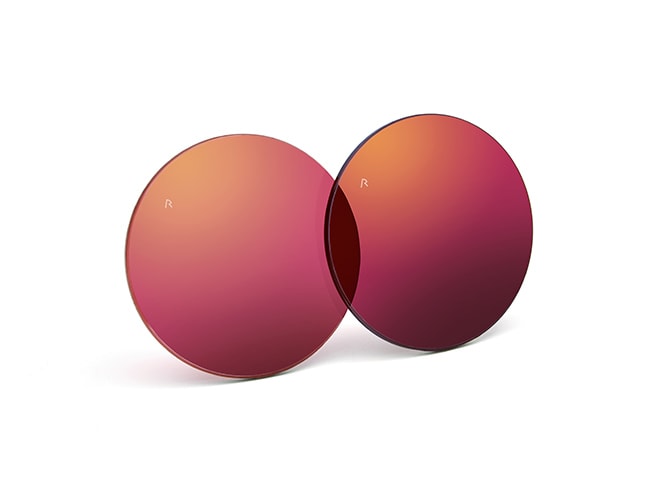 Solitaire® Red Sun 2:
Infrared heat filter
The infrared radiation from the sun causes the molecules in the atmosphere to vibrate, whereby heat is produced. Through this process the eye is exposed to a certain thermal load. The Solitaire® Red Sun 2 coating reflects a part of this infrared radiation and causes a reduction of the thermal load on the eye.
ColorMatic IQ® Sun 2.
The self-tinting sunglasses with style factor. Whether you are sunbathing on the beach or in the partial shade of a street café, the intelligent sunglasses not only guarantee an attractive look, but also adapt instantly to the light conditions. The contrast-enhancing contrast colours are perfect for sports and outdoor fans, whereas the fashion trend colours are ideal for fashion-conscious individuals.
Intelligent sun protection with self-tinting ColorMatic IQ® Sun 2spectacles
Optimally protected with 100% UV protection and anti-glare protection
Fashion Brown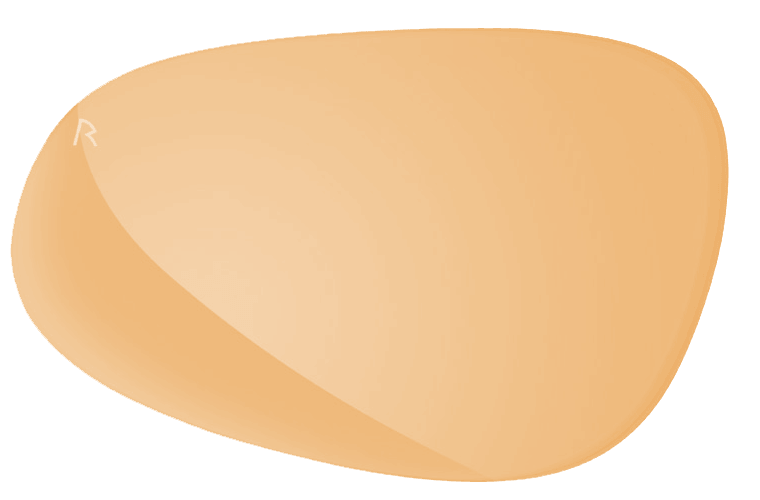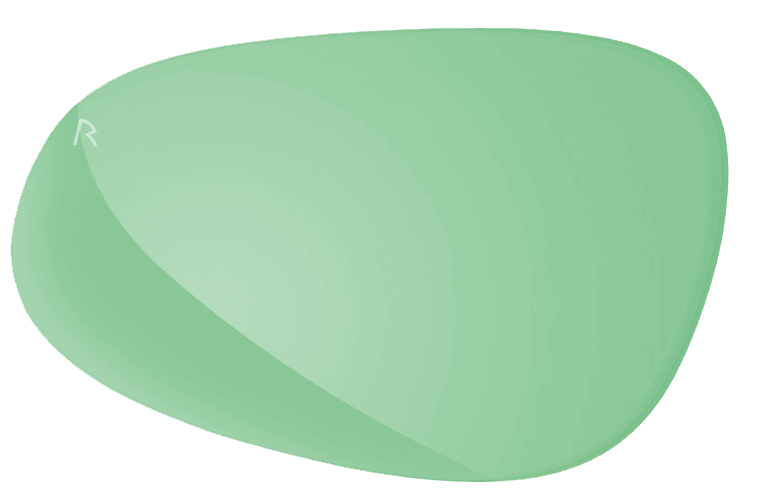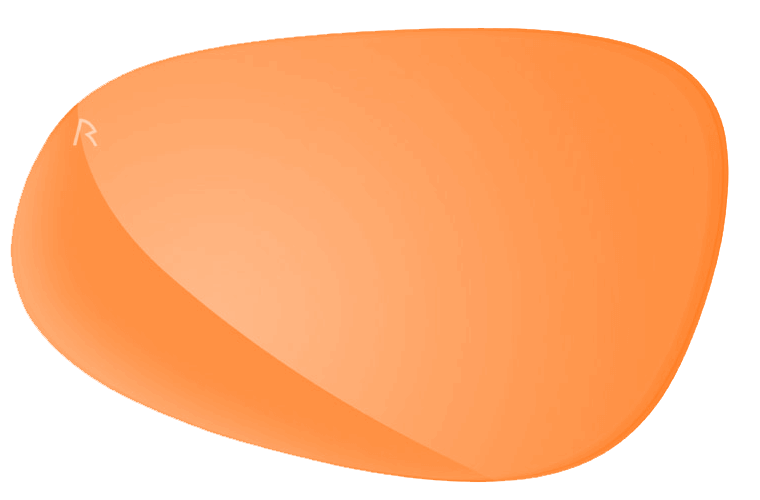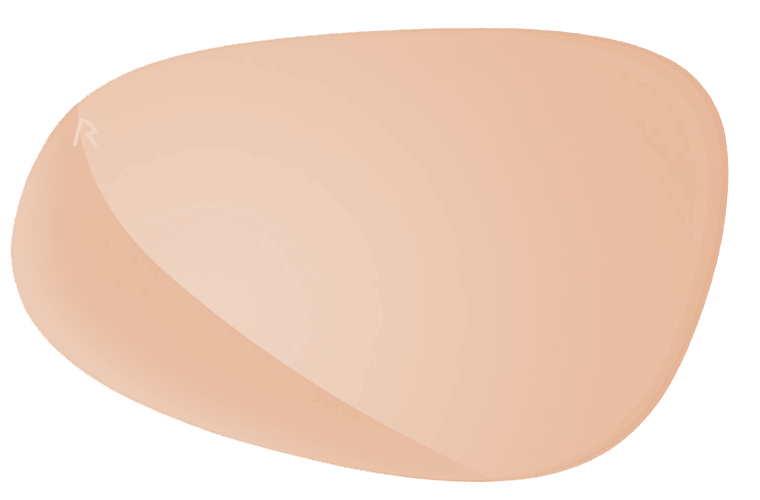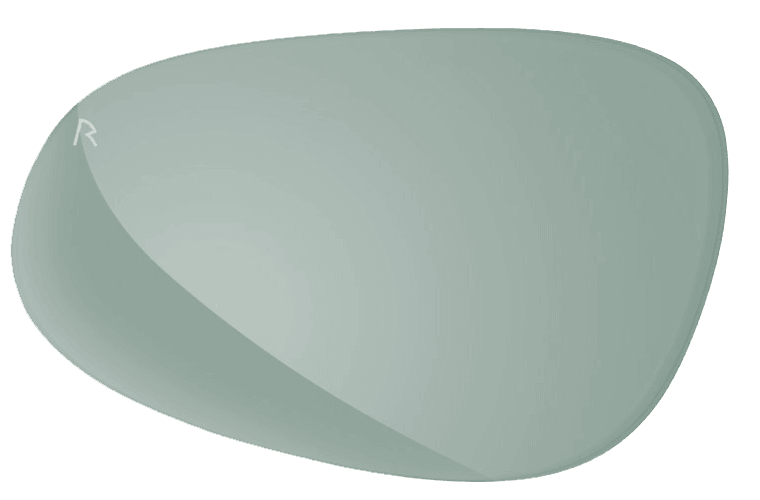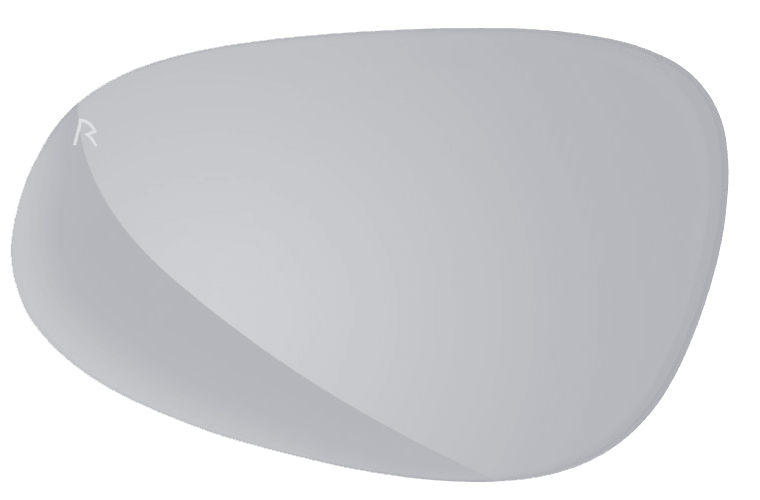 Your appointment request has been successfully sent to
You will shortly receive an email confirming the data that has been sent to the optician. The optician will contact you directly to set-up your appointment.
BACK TO HOME
Unfortunately your request could not be sent!
Please try again.