More joy in reading
Your individual pair of reading spectacles.
Reading is simply part of life – but it becomes exhausting and challenging when letters and numbers become blurred in the near field of vision. Individuals who want to retain the pleasure in reading and to read novels, newspapers, menus or fine print with familiar ease find the optimal solution in a high-quality pair of reading spectacles.
Presbyopia eye test
When a pair of reading spectacles becomes useful and practical. And why.
Reading is difficult, always holding the book further away – are you also familiar with this situation? The reason for this is presbyopia, which is a completely natural process: Our eyes change as we get older and it becomes increasingly difficult to "switch" between near and distance vision. The minimum distance for a sharp image becomes greater and eventually exceeds the normal reading distance of 40 cm. Then the eyes become tired quickly or one gets headaches when reading. It doesn't have to be this way – with the right pair of spectacles, reading can feel completely natural again.
Test your presbyopia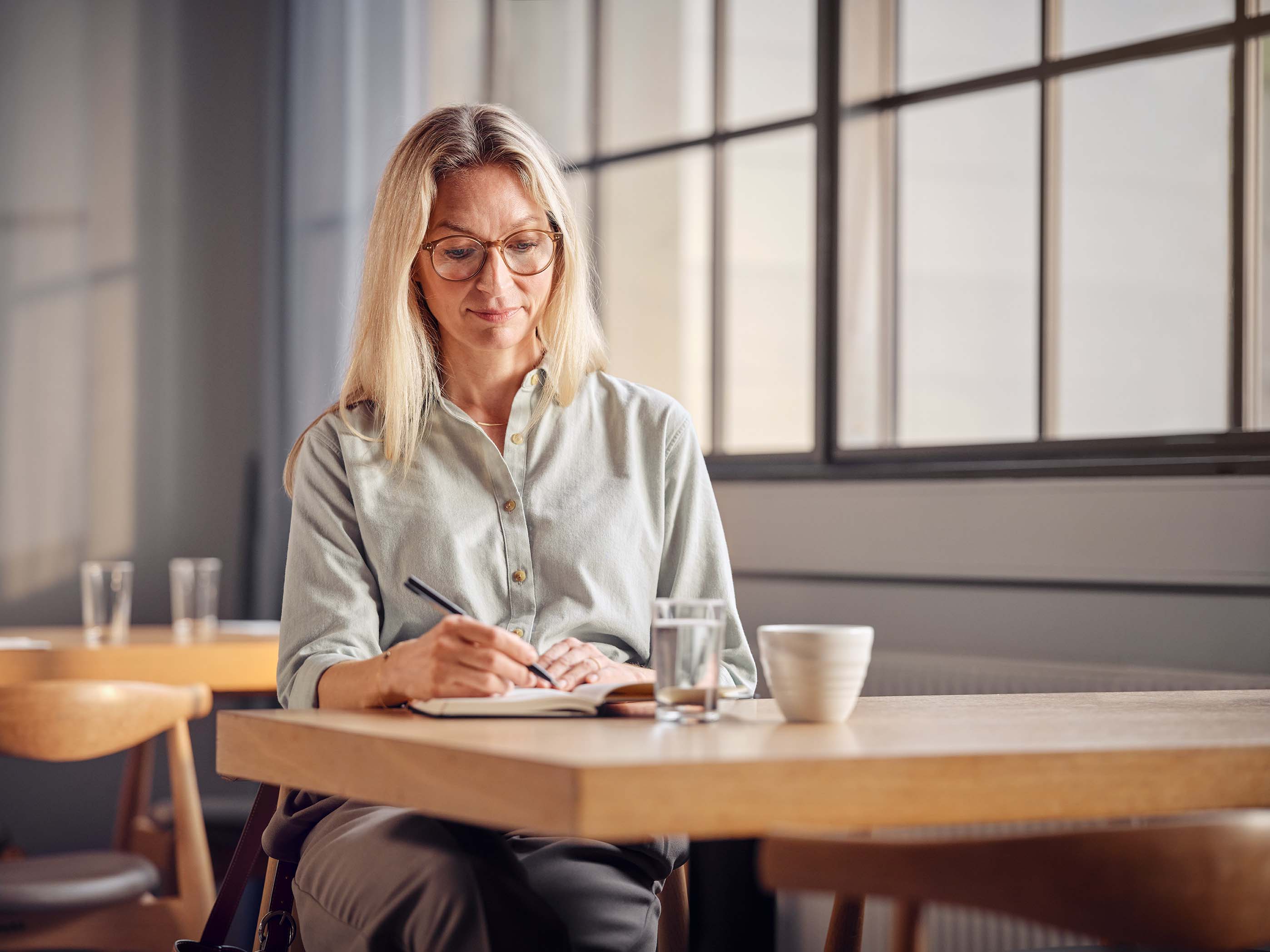 Perfect match: Customised lenses for your reading spectacles.
A good pair of reading spectacles serves exactly one purpose: They restore sharp vision at short distances.
The more precise the lenses are adapted to you, the better the result. That's why at Rodenstock the lenses for reading spectacles are also made especially for your prescription, by means of a comprehensive analysis of your entire vision system. Your benefits:
Pin-sharp vision to the edge of the lens by adapting the lens to the fit of your frame
Optimal wearing comfortthanks to very light plastic lenses
High breaking strengthalso for rimless spectacles
Good lookwithout magnifying effect or bulging eyes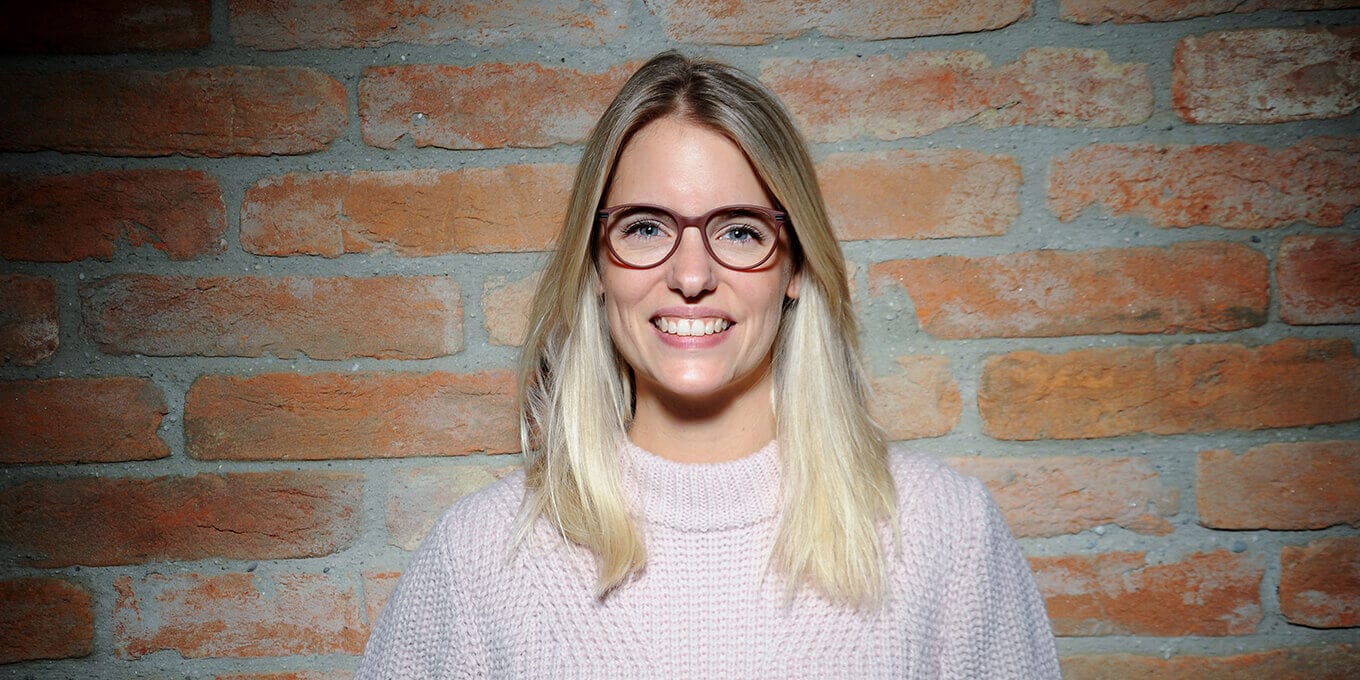 Traditional spectacles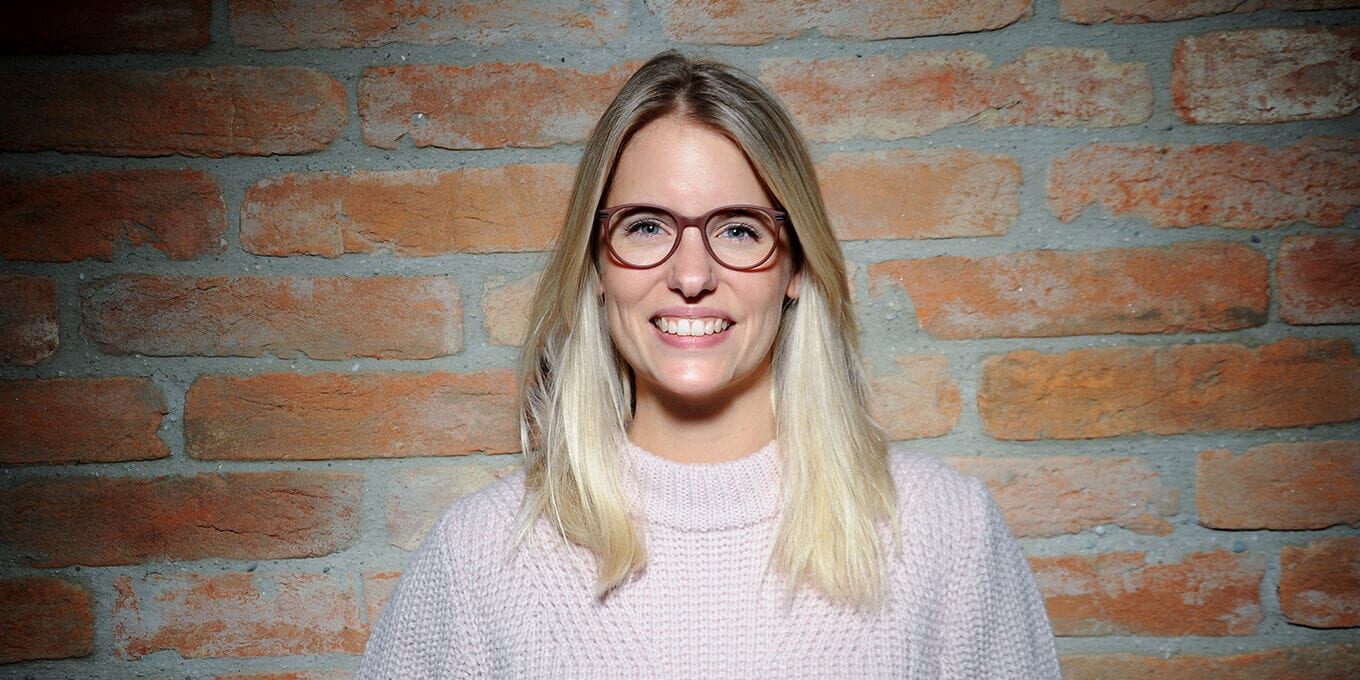 Rodenstock spectacles
How your customised Rodenstock distance spectacles are produced.
Every pair of spectacles from Rodenstock is unique. Ultimately every eye is different. This is why numerous individual measured values, both of your eyes and also the fit of the spectacles on your face, are incorporated in the bespoke manufacture of your Rodenstock spectacles. With the use of innovative technologies spectacles are made that are perfectly adapted to your eyes and your face – so that you see better and sharper than ever before.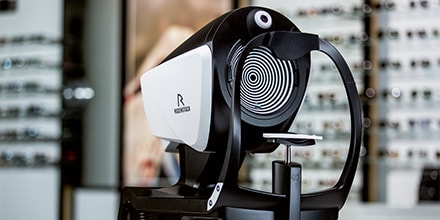 1. Innovative eye measurement
With the DNEye® Scanner we measure your eyes at over 7,000 measuring points. This way we can detect every individual detail.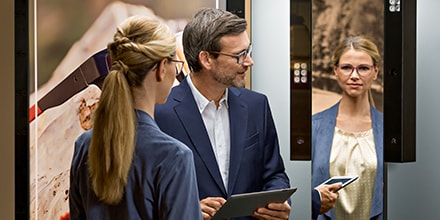 2. 3D lens measurement
With a 3D video measurement the ImpressionIST® calculates all important values in order to optimally adapt the lenses to the frame and face.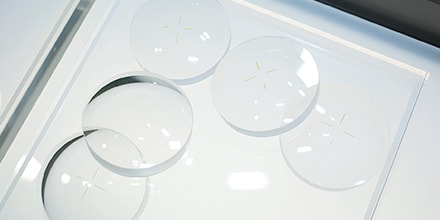 3. Perfect bespoke manufacture
The actual trick now lies in creating the ideal spectacle lenses using the determined values. The calculation and production are effected at Rodenstock.
What should you bear in mind with reading spectacles?
Many people still believe in the myth that starting to wear spectacles early impairs the eyes. Fact: Individuals who deal with blurred vision for an unnecessarily long time gain nothing other than headaches and neck tension. That's why at the first sign of decreasing eyesight you should visit an optician or ophthalmologist and have a professional examination (refraction) carried out: the basis for your individual reading spectacles and a more relaxed life.

There are cheap reading spectacles in many supermarkets. But the "good offer" has a catch: Off-the-peg solutions are of course not suitable for your eyes. The prescription of both lenses are identical, although most people have different prescriptions for the left and right eye. Individual circumstances, such as a corneal curvature or the interpupillary distance, are not taken into consideration. Buyers also often choose lenses with too strong a prescription without a test and advice. The result: Inappropriate ready-to-wear reading spectacles can lead to complaints such as headaches and tired eyes if used permanently – exactly the opposite to what they should do.
Indulge in visual comfort without any compromises.
One for all
Optimal vision at close range and in the distance with progressive lenses.
Do you frequently switch between close-up view and distance vision? No desire to be changing spectacles all the time? Progressive lenses offer the desired comfort: In the progressive lens different viewing ranges are invisibly merged. You have sharp vision at all distances – comfortably without changing spectacles. And in terms of appearance progressive lenses do not differ from a "normal" pair of spectacles.
How progressive lenses work
Near comfort lenses
Relaxed working with the Rodenstock computer spectacles.
At the workplace the view always has to adapt to different distances, to the desk to monitors and colleagues. This can be exhausting: Working on screens results in dry eyes, headaches or tension. The solution: computer spectacles with Rodenstock near comfort lenses. They are adapted to your typical visual movements and distances and thus relieve the eyes and pressure on your posture. You have more energy for more important things.
Ergonomic working with computer spectacles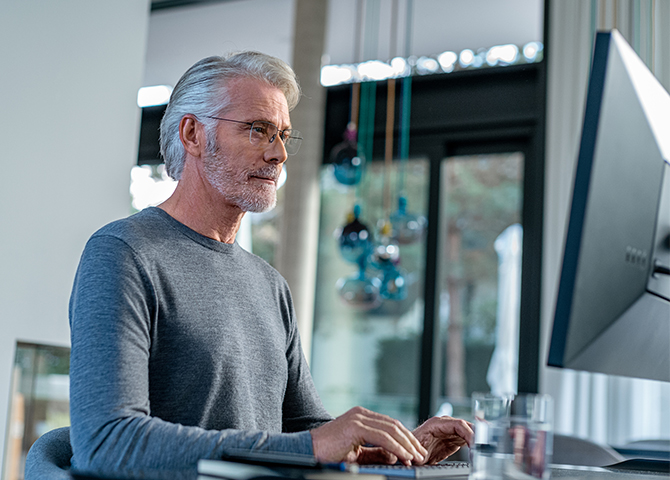 The right frame for your reading spectacles.
As a manufacturer of lenses and frames, Rodenstock offers you perfect quality from a single source. Rodenstock spectacle frames combine innovative technologies and materials with a stylish design and a diverse selection ensures that the right frame is in stock for every requirement. For reading spectacles, for example, flat frames with oblong lenses are popular: With these spectacles a quick view beyond the lens into the distance is also possible.
Show all spectacle frames
Guaranteed excellence:
Your reading spectacles from Rodenstock.

6-month satisfaction guarantee.
We guarantee you a smooth acclimatisation period with your Rodenstock spectacles. However, if you are not satisfied in the first 6 months, we will replace the spectacles with another product from our range of similar quality.
2-year quality guarantee.
We guarantee the function and durability of your new Rodenstock spectacles. If there is a quality defect within 24 months of purchase, you will receive an identical replacement pair of spectacles free of charge from your optician.
3-year quality guarantee on premium coatings.
We give you a 36-month guarantee on the coating when you purchase spectacles with our premium coatings.
Test for presbyopia
What visual acuity do you have in the immediate working distance
Do the self-test for an initial assessment!
Download our template and print it out.
Hold the page 40 cm from your eyes. This corresponds roughly to a typical reading distance.
Read through line after line. Remember the value before the last line that you can still clearly and easily detect.
Download
test-for-presbyopia.pdf (18 KB)
The value that you remembered describes your visual acuity for near vision.

Visual acuity 0.8 to 1.0:
Congratulations! These values represent normal to very good vision. Repeat the test regularly to check your visual acuity.

Visual acuity 0.4 to 0.6:
These values are considered "reduced" and you probably need spectacles. A professional test with an optician or ophthalmologist is recommended!

Visual acuity 0.1 to 0.32:
Values in this range are considered as "visually impaired". You should therefore visit an optician or ophthalmologist straight away!
Your appointment request has been successfully sent to
You will shortly receive an email confirming the data that has been sent to the optician. The optician will contact you directly to set-up your appointment.
BACK TO HOME
Unfortunately your request could not be sent!
Please try again.