Today, just about all progressive lenses are made based on a model that features fixed parameters. The model actually suits just 2% of people. We believe this is unacceptable as it means 98% of people all over the world wear glasses that really don't match their eyes.
At Rodenstock, we want to leave this old way of thinking behind. That is why we measure the biometrics of the whole eye. This includes the lengths of your eyes as well as several thousand data points, which is far beyond the industry standards. We then integrate those data points directly into the lens which results in the world's most precise lens.

This is our approach and how we are able to create high-precision progressive lenses for everyone.
Today, progressive lenses are made using a standard eye model that doesn't match the individual eye.
Currently, almost all progressive lenses are made using an eye model featuring fixed parameters and suitable for very few people. When it comes to eye length the standard matches just 14%, for spherical corneal power 27%, astigmatic corneal power 16%, and anterior chamber depth 25%. When all these values are combined, the model actually represents just 2% of eyes globally. It's time we leave this old way of thinking behind.
Eye length
When using the standard eye length as a measurement for the eye, it is only accurate for 14% of users.near or far away. Based on this input, your brain then decides how to act on the information received.
Sperical power of the cornea
For the spherical power of the eye, the standard eye model matches on 27% of users.
Anterior chamber depth
For the depth of the anterior eye chamber, only 25% of eyes match the standard eye model.
Astigmatic power of the cornea
For astigmatic power, the standard eye model provides accurate measurements for just 16% of users.
When combining the different standard eye parameters from the model, it ends up matching just 2% of eyes.
We need to leave this old way of thinking behind.

B.I.G. VISION™ MAKES A BIG DIFFERENCE TO LIFE
Biometric Intelligent Glasses let you experience every dynamic aspect of life. Throughout your day you need to navigate many different situations, and your complete vision system is continuously at work, shifting focus between distance, direction and angles.

Rodenstock's B.I.G. Vision™ with DNEye® Technology delivers a seamless, dynamic and natural vision experience that works perfectly together with your brain. With B.I.G Vision™, you can expect up to 40% sharper vision at near and intermediate distances, increased brain support thanks to sharper vision and an 8.5° wider field of sharp vision at near.
But they are not the only benefits you can expect.

In a Swiss customer survey* of 283 people, of which 90% had previously worn glasses, a high percentage of respondents noted a wide range of benefits to their vision.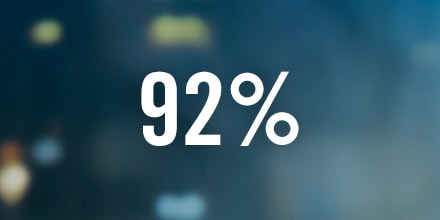 92% experienced sharper vision
than before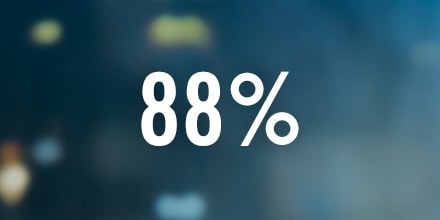 88% noticed greater visual comfort compared to their old glasses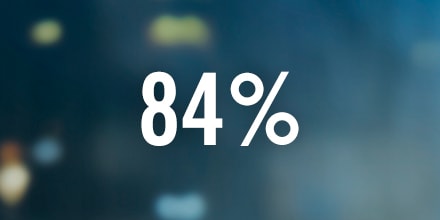 84% experienced better
contrast vision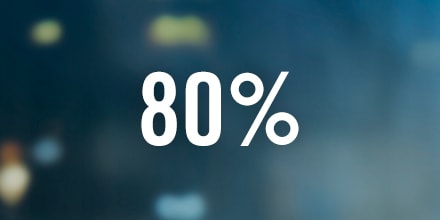 80% experienced improved vision at dusk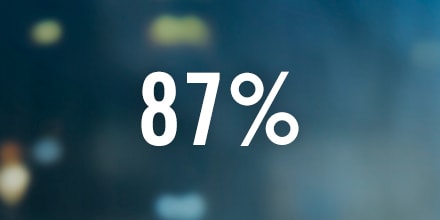 87% experienced reduced adaption time
* DNEye® customer survey (2018), Zurich.
** Muschielok, A. (2017). Personalisierte Gleitsichtgläser nach Kundenwunsch – Ergebnisse einer wissenschaftlichen Studie. Presentation at the Opti-Forum, Munich.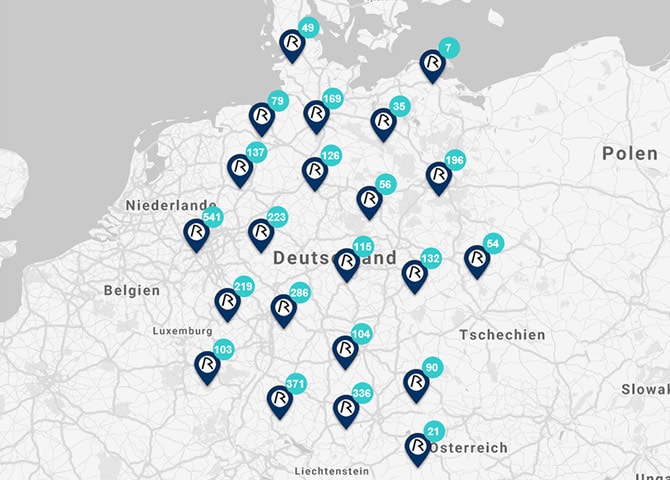 Where to get B.I.G. Vision™
B.I.G. Vision™ starts with our patented DNEye® Scanner. This breakthrough technology measures more eye parameters than any other lens manufacturer. Once these are taken, your optician sends the data digitally to Rodenstock, where we create an extremely rich biometric data set.

We use this data set to produce a precise biometric model of your eyes and then transfer this digitally into each lens during the production process, so your new lenses can be customised according to your unique biometric parameters. After that, we send your Biometric Intelligence Glasses to your optician to give you – and the whole process takes just a few days.

Like to know more? The first step is to find your closest B.I.G. Vision™ optician.
Find an optician
You don't see with your eyes.
You see with your brain.
Did you know that you don't see with your eyes, you actually see with your brain? Your brain requires input to help process what is going on around you so you can decide what to focus on and then act. Our Biometric Intelligent Glasses incorporate your unique biometric data to ensure your brain has the best possible visual input.
Read more
Your appointment request has been successfully sent to
You will shortly receive an email confirming the data that has been sent to the optician. The optician will contact you directly to set-up your appointment.
BACK TO HOME
Unfortunately your request could not be sent!
Please try again.