Tackling the three challenges of biometric precision.
At Rodenstock, we are constantly striving to pioneer how precisely progressive lenses can be crafted.
Reaching a whole new level of biometric precision has taken us many years. On our journey, we have faced some major challenges.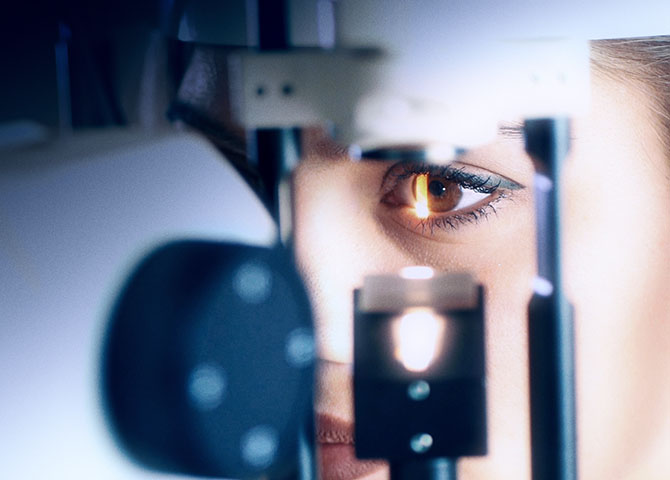 Challenge 1
Biometric parameters
Traditionally, progressive lenses are manufactured using input from standard prescription values. To realise our ambition, we needed more precise data on the biometric parameters of the eye. This led us to the launch of our DNEye® Scanner, which was the first step towards attaining true biometric precision.

With the DNEye® Scanner, we were able to scan thousands of data points in each individual eye. From these data points we were then able to successfully build a set of more than 80 biometric eye parameters.
Challenge 2
A biometric eye model
The next major challenge was to unlock the value of our biometric parameters. For thousands of hours we worked with advanced mathematical modelling, constantly pushing the scientific boundaries of lens calculation to transform the more than 80 biometric eye parameters into concrete input for the lens calculation process.

In the end, we were able to create a complete biometric model of the individual eye. This biometric eye model enables us to precisely hit the sharp vision centre of every individual eye.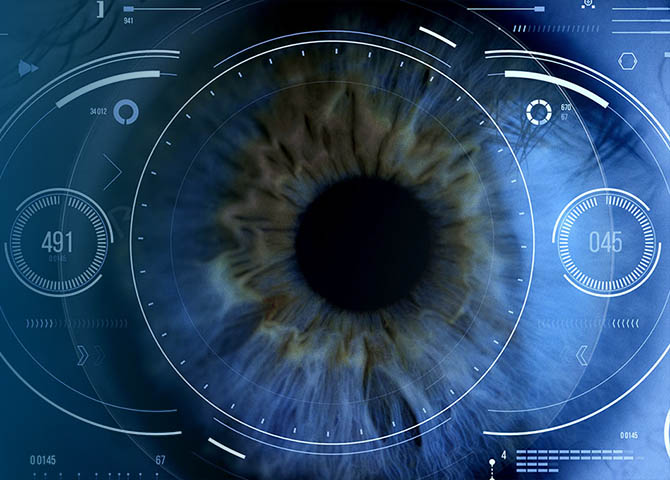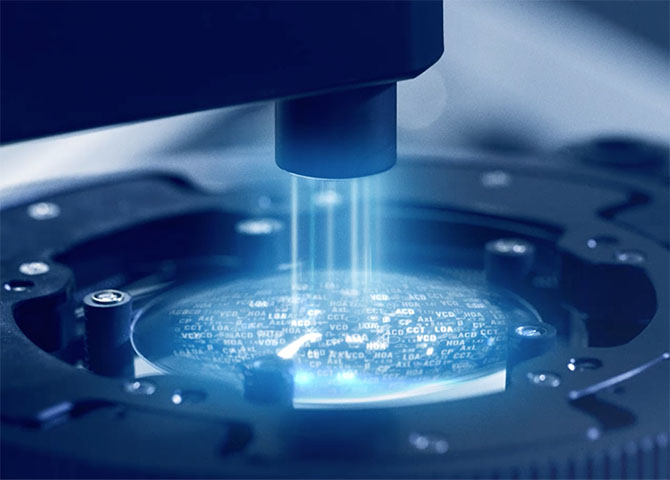 Challenge 3
Using biometric data to craft lenses
With this biometric model, we were ready to take on the final challenge: Transferring the biometric parameters directly into the crafting of the lenses. Contrary to the rest of the industry, where biometric data is often measured yet seldom used in lens manufacturing, our biometric eye model provided us with concrete input we could use to manufacture our lenses.

To make use of the biometric eye model's precision in creating progressive lenses, we engineered a way to digitally transfer the input from the DNEye® Scanner into the crafting of the lens.
Focus vision, also called foveal vision, is what creates high visual acuity and allows our eyes to see colours and high contrast. Peripheral vision, on the other hand, allows our eyes to detect motion and see in dim light conditions. Each of the subsystems play a key role in our ability to perceive the environment around us. By crafting the lenses with biometric data, we ensure that both the focus and peripheral vision subsystems are supported by seamless transitions in the lenses.
The result: B.I.G. Vision™
This marked the beginning of B.I.G. Vision™ – Rodenstock's progressive lens philosophy.
With B.I.G. Vision™, we recognise that every eye is different.
By digitally transferring the biometric parameters of each eye into each lens, we give spectacle wearers Biometric Intelligent Glasses: the first high-precision progressive lenses made from a complete biometric eye model. This is a tremendous step in the vision industry.
But for Rodenstock, the journey towards bringing true biometric precision to all has just begun. We look forward to sharing our next step with you, as we continue our work.
Your appointment request has been successfully sent to
You will shortly receive an email confirming the data that has been sent to the optician. The optician will contact you directly to set-up your appointment.
BACK TO HOME
Unfortunately your request could not be sent!
Please try again.