Rodenstock R7138 C
Colour shown: C Model for: Ladies
Available in following colours:
beige/gold | rose/rosegold | lightgrey/palladium | lightblue/grey
For prices and a non-binding quote, please contact your nearest optician.
Type:
Correction frame
Rodenstock prescription frames are top-quality products, developed for a timeless style, impressively long life and perfect vision. Over 130 Rodenstock patents and innovative developments, such as one of the most lightweight frames in the world (T-Lite), speak for themselves.
Form:
Butterfly
The butterfly lens shape is similar to the shape of butterfly wings and is characterised by its expressive look. This design is used extensively in conjunction with acetate sunglasses.
Material:
Titanium
Pure titanium or beta titanium, e.g. for low profiles, are used exclusively for Rodenstock titanium frames: both materials are high-strength, but flexible, completely free of nickel, corrosion-resistant and extremely light, colourfast and versatile. One of the best quality frame materials.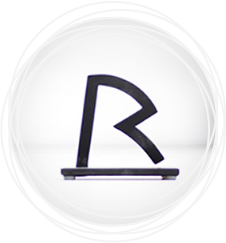 The Rodenstock quality promise
Bound to tradition: Rodenstock has been an innovation leader in the area of ophthalmic optics for 140 years. Many years of research knowledge, superb craftsmanship, precise cutting and intelligent technology go into our products. You can expect nothing less than a true masterpiece of precision – in terms of material, function and design.
Do you need prescription lenses?
Your appointment request has been successfully sent to
You will shortly receive an email confirming the data that has been sent to the optician. The optician will contact you directly to set-up your appointment.
BACK TO HOME
Unfortunately your request could not be sent!
Please try again.