CNXT smart - The service that connects it all.
Thanks to CNXT smart, all your Rodenstock measuring devices (DNEye® Scanner 2 / 2+, ImpressionIST® 4, Rodenstock Fundus Scanner) as well as your software (industry software, Rodenstock Consulting or WinFit Reference®) are fully connected.

The transfer of the measurement data takes place automatically and in real time. The customer data relevant for analysis, evaluation and lens consulting are therefore immediately synchronized on all devices and available at any time. The highest security standards, such as absolute data security and data availability are of course always ensured.

By synchronizing measurement and customer data, you benefit especially from time savings, reduction of typing errors and availability of your measurement data on all end devices.

With CNXT smart you can only win - above all, more time for your customers.
CNXT
Join the digital future. Now.
Benefits
Up to 80% time saving thanks to 100% data exchange
between all Rodenstock measuring devices, work PCs, laptops or tablets and your software.
Up to 60% fewer clicks thanks to 100% data availability.
Less manual and time effort for database maintenance due to synchronization of customer data.

Maximum protection through highest security standards,
round-the-clock data availability, GDPR compliant

100% efficient work*
Consultation without interruptions thanks to simple, intuitive operation of the user interface and great flexibility in day-to-day business.

*Rodenstock customer survey in Nov/Dec 2020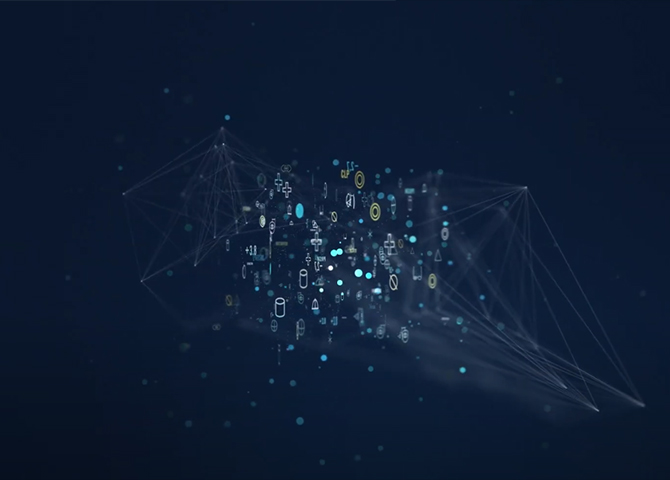 The result
Your data is always available on all devices - absolutely secure. This gives you more time for your customers and more detailed advice that sets you apart from the local competition.
This is the experience Ralf Propson from Colibri Contactlinse und Brille GmbH in Lübeck and many others have already made:
"The new Rodenstock platform CNXT smart helps us save time in our daily work. The structure of the CNXT app is very clear and intuitively designed, so that we can manage our customer data even more efficiently and therefore have more time to advise our customers optimally."
Ralf Propson, Colibri Contactlinse und Brille GmbH
CNXT is a digital platform.
The platform CNXT is the entry for the ECP (Eye Care Professional) into the digital future with Rodenstock.

CNXT smart is the service, which synchronizes Rodenstock devices and computers via an online based service and speeds up processes at the POS.
CNXT smart connects the DNEye® Scanner 2 / 2+, the ImpressionIST® 4, the Rodenstock Fundus Scanner* WinFit Reference®, Rodenstock Consulting and the ordering software in the shop. CNXT smart collects all relevant customer and measurement data and immediately synchronizes them in real time on all devices (PC and/or Tablet*).
The CNXT smart streamlines and accelerates the optician's consultation and sales process by reducing or eliminating administrative and manual tasks.
* The Rodenstock Fundus Scanner will be connected within approx. the 2nd half of 2021.

The CNXT smart service optimizes and streamlines your consultation workflow.
• Administrative processes are streamlined and accelerated through smart data exchange of measurement and customer data.
• Up to 60 % less clicks. Up to 80 % time saving. 100 % automatic data exchange.
• 100 % data availability, at all times on all devices in your shop.
• Automatic data synchronization, automatic data backup and updates.
• Data security according to the General Data Protection Regulation (GDPR).
• Intuitive user interface.
• Full concentration on the consultation.
• More time for the customer consultation.

CNXT smart provides smart data transfer for Rodenstock-Devices (Rodenstock Fundus Scanner, DNEye® Scanner 2 / 2+, ImpressionIST® 4).
It connects to Rodenstock Applications (Rodenstock Consulting, WinFit Reference®).
The ECP is assisted by CNXT at gathering all necessary data during a sales session.
The CNXT-App runs on Windows, and iPads.*
The CNXT Server is always available and continuously backed up.
All data which is collected by CNXT is stored safely and encrypted on German servers.
*Operating Systems
• From Windows 10
• From iOS 13.0
Smartphone use is not supported.

New hardware is only necessary if no suitable PC is available for this task.
CNXT requires a Windows 10 PC that manages the connection to the CNXT server and is switched on during the shop's hours of operation.

For the use of a full featured CNXT, an Internet connection is needed. We recommend an Internet connection with at least 10MBit/s data transfer rate.
In case of an interrupted Internet connection, CNXT still allows easy local data transfer between devices and applications. (e.g. Rodenstock Consulting, WinFIT Reference®).

CNXT runs on these operating systems:
• From Windows 10
• From iOS 13.0
Smartphone use is not supported.
If your hardware does not support these versions, please update them.

Yes.
CNXT provides an interface, which can be used by software houses to exchange data with CNXT.
Functioning interfaces (Germany):
• COMCEPT
• Deutsch & Heckelmann
• EURONET
• IPRO
• OPA
If the software house provider of the ECP is not listed here yet, he /she should contact them directly and ask the provider if the connection to CNXT has already been implemented.

Is CNXT data protection compliant?
Yes. Our top priority is to provide all data processing with a focus on security, protection and availability. The General Data Protection Regulation (GDPR) of the European Union, which raises and harmonizes the standards for data protection, security and compliance with its strict requirements, fulfills the CNXT platform.
You can find more information on this directly within the CNXT application in the Trust Center.

Where are customer and measurement data stored?
1. CNXT data - the sum of all measurement results combined with additional data (e.g. subjective refraction) - is stored on provided servers, located at SpaceNet AG in Munich, Germany.
2. As usual, the full data of your Rodenstock measuring devices and applications are still stored locally on their databases.

Why is the data stored at SpaceNet AG and not locally?
CNXT is a state-of-the-art software. To get all the advantages of it and provide the best service to our customers, the platform is operated online.
Advantages for the ECP:
• No additional hardware required
• Automatic data updates
• Automatic data backup through a highly available database at SpaceNet AG. As usual, the full data of your measuring devices and applications are still stored locally on their databases.
• Data availability from different branch shops / stores

Who is SpaceNet AG?
SpaceNet AG is an owner-managed stock company with approx. 125 employees. Since 1993 SpaceNet AG has been successfully operating internationally as an Internet provider for well-known business customers.
The SpaceNet headquarters as well as the three state-of-the-art data centers are located in Munich (Bavaria / Germany). SpaceNet AG, as an independent full-service Internet provider, offers professional online solutions.
The focus is thereby in particular on:
• strict compliance with General Data Protection Regulation (GDPR)
• secure IT solutions
• individual counselling
• technical expertise

Where are the data stored?
CNXT's data is stored in a highly secure data center on specially secured servers that are used exclusively for CNXT.
SpaceNet AG is certified according to ISO 27001, ensuring state-of-the-art quality assurance measures and compliance with international standards.
SpaceNet AG is a long-standing provider of online solutions and brings a lot of experience in data security to CNXT.

Is data transfer between the ECPs´ shop and the SpaceNet AG server protected?
Yes. CNXT has an integrated security concept, from the connected systems to the CNXT servers.

Is the connection and data transfer between CNXT and software house (management software) secure?
Yes. CNXT has an integrated security concept, from the connected systems to the CNXT servers.

Are 100 % of the measured values from DNEye® Scanner 2/ 2+, Rodenstock Fundus Scanner, ImpressionIST® 4 stored in CNXT?
CNXT stores final measurement results. This is necessary for ordering (lens orders, telemedical analysis) and some data is useful for visualizing measurement results.
e.g. ImpressionIST® 4 stores the individual parameters, centration and shape data, as well as reduced-resolution images in CNXT.
The position of selected elements for an ImpressionIST® 4 measurement is not stored in CNXT.
The measuring devices store all data locally as ever before.

How do I assign a new password?
On the login page, click "Forgot password".
A link will be sent to the e-mail address the ECP entered. Note: The link in the e-mail is only valid for a limited time of 5 minutes. Click on this link, follow the instructions and then enter a new password.

If the ECP wants to resign from CNXT smart, what notice periods must be observed?
Without notice, terminable at the end of the respective monthly contract term.

Your appointment request has been successfully sent to
You will shortly receive an email confirming the data that has been sent to the optician. The optician will contact you directly to set-up your appointment.
BACK TO HOME
Unfortunately your request could not be sent!
Please try again.