THE FIRST DRIVING GLASSES WITH TÜV CERTIFICATE.
True to the motto - Good vision. Safe journey! – we have developed lenses, with which you can drive pacified even at darkness, glaring lights, high traffic volumes or bad weather. With Rodenstock Road you will exude confidence on the road and stay safe round the clock.
The German TÜV confirms: By a user acceptance of 1,7 of 5 the progressive driving lenses Impression® Road 2 fulfill all requirements for certification.*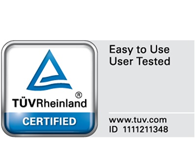 To the Rodenstock Road lenses
* Within the scope of a user test conducted by TÜV Rheinland, the following aspects were tested: adjustment period, field of vision, glare, contrasts, colour reproduction and cleaning.
TEST RESULTS
IN DETAIL:





The duration of acclimatisation period was tested.
The vision at all distances without deliberate head movements, perception of cockpit and mirrors, as well as vision when parking were tested.
The dazzling effects of traffic, glare of the sun and reflections in daylight, at night, in the sun and rain were tested.
The recognition of non-illuminated objects at dusk and in the dark, as well as objects in conditions of large differences in illumination.
The perception of signal colours in normal, very bright and dark lighting conditions was tested.
The development of smears and streaks when cleaning was investigated.
Rodenstock Road lenses reduce dazzling effects at night and enhance the contrasts during the day.
Rodenstock Road lenses are optimised for safe spatial vision.
Rodenstock Road lenses also ensure razor-sharp and high-contrast vision in poor lighting conditions.
Rodenstock Road lenses provide a perfect overview in road traffic, also for rapid change of focus.
73% of drivers
said that
they had experienced visiual discomfort from the glare of oncoming headlights.**Eyecare Trust, 2016
60% of motorists
feel affected
by poor vision when driving.**DA Direkt © Statista 2015
>50% of motorists
struggle with
night driving.**Eyecare Trust, 2016
1/6 road collisions
are a direct result
of a driver with substandard eyeseight on the road. *www.freedom-visoin.co.uk, 2015

Optician search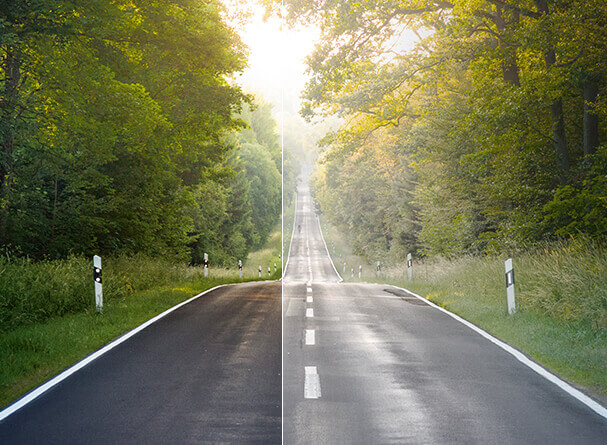 Greater safety comes from
reduced glare.
Many drivers feel dazzled especially by modern Xenon or LED headlights. The innovative Solitaire® Protect Road finish reduces these dazzling effects. Annoying light reflections, e.g. from road lighting or wet roads, are also reduced significantly. During the day the enhanced contrast ensures relaxed driving. What's more: The Solitaire® Protect Road finish is very dust-repellent and easy to maintain.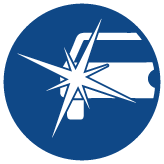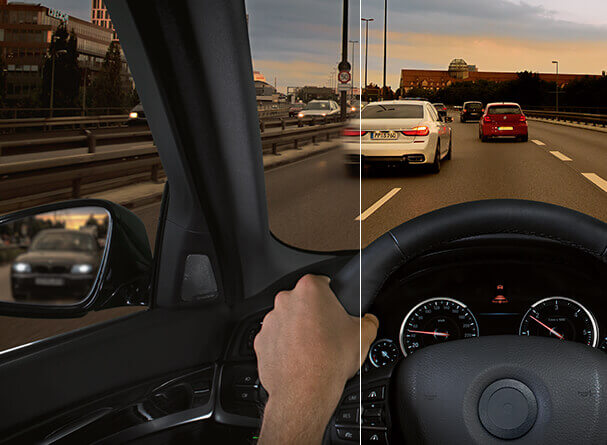 Greater safety comes from
good spatial vision.
The reliable assessment of distances, which is important when parking, but especially when overtaking, is dependent on spatial vision. And spatial vision may be impaired for spectacle wearers who have different values in the left and right eye. Rodenstock Road is the solution here: The optimised lenses ensure symmetrical fields of vision between right and left eye and thus safe 3D vision.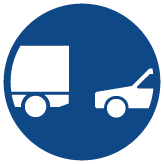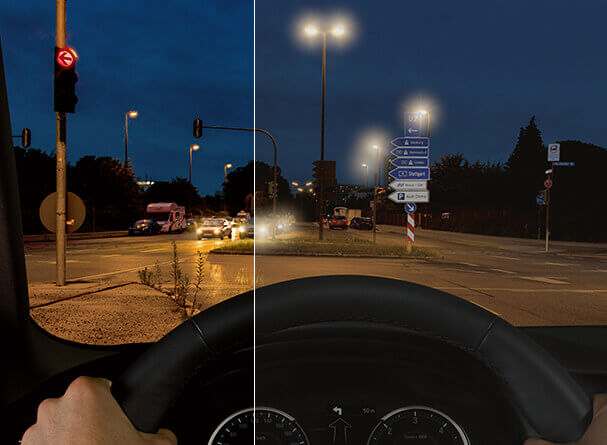 Greater safety comes from
improved night vision.
Many drivers feel uneasy when driving in the dark or when visibility is poor. Because the pupils get bigger in the dark. The light beams are refracted differently, thus creating a blurry image. With our special DNEye® measurement device this effect is detected and individually corrected. Rodenstock Road thus ensures razor-sharp and high-contrast vision, above all in poor lighting conditions.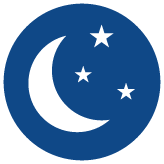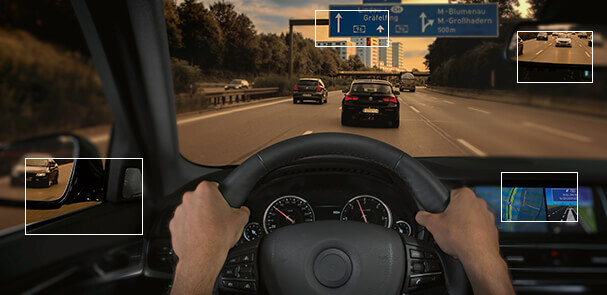 Greater safety comes from
optimal vision.
When driving our eyes have to quickly adapt to the different distances: From the road to the navigation device, to the mirrors and back again. The lens design of Rodenstock Road is adapted precisely to these dynamic requirements. Very large visual fields ensure all-round sharp vision, also for rapid change of focus.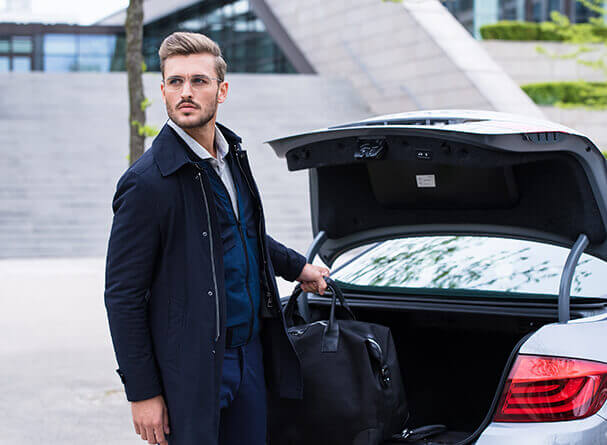 The ideal companion -
also in day-to-day life.
You get as much pleasure from your Rodenstock Road lenses behind the wheel as you do when you step out of the car. And they are also pleasing to the eye in everyday life, for example when shopping, partaking in hobbies or at work. Optimal spatial vision, fatigue-free, also with frequent exchanges of glances, and all this also in poor lighting conditions. Excellent properties which make Rodenstock Road glasses the ideal glasses all day long.