Where vision becomes an experience
The "House of Better Vision" from Rodenstock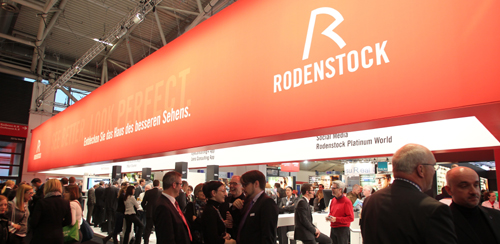 Rodenstock presented the "House of Better Vision"
Rodenstock starts a new chapter in brand communication: The House of Better Vision is at the centre of the new communication strategy. The website, www.see-better-look-perfect.com, which is one of a kind in the industry, stands for a fascinating world of experiences in the Internet and sets new standards in addressing customers and end customers with a unique combination of entertainment and information. Here, opticians and end consumers can experience the innovative services and fascination of the Rodenstock brand interactively.
Interactive Expedition
Visitors to the House of Better Vision take a unique expedition on which they can get to know the entire world of vision from Rodenstock in a light-hearted way. Different experience zones from the tradition and history through technical innovations up to the timeless Rodenstock design can be discovered by the visitors. Optical and technical effects are demonstrated in 3D at www.see-better-look-perfect.com presenting them in a way that is vivid and entertaining even for laypersons. One of the highlights is the "lens wall" where there is an impressive and playful visualisation of how self-tinting ColorMatic® lenses adapt extremely quickly to changing light conditions. In another experience zone, visitors can, for example, experience the differences between various progressive lenses and compare them directly based on everyday situations.

Authentic imagery and consistent use of a new design key element in the form of a frame that also includes the typical Rodenstock "R" complete the modern look of the brand and emphasise the premium standard of Rodenstock. The new presence in the Web, www.see-better-look-perfect.com, starts in June 2012.