Sports lenses by Rodenstock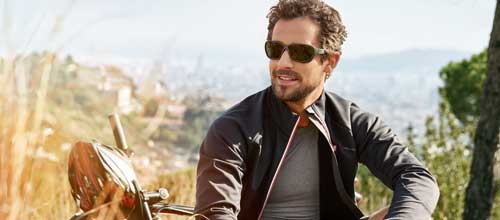 If you push your limits in sports, you must be able to rely on your equipment. This also means the optimum lenses to guarantee safety, performance, and above all fun. Therefore, rely on Rodenstock lenses for the best optical quality in sports as well. Impression® Sport 2 gives you optimum correction for sports and is developed especially for dynamic visual requirements. Impression® Mono Sport 2 is your individual sport single vision lens with the highest visual comfort due to its contrast enhancing lens colours. The Sport Polycarbonate lenses provide very high resistance against breakage, and Sport Polarized is the sport lens for seeing more completely without any reflections. For Sport and Outdoor Activities you need ColorMatic IQ® Contrast, contrast-enhancing lenses with automatic tinting for natural colours and the best possible recognition of details.

Just like every masterpiece, your Rodenstock lens is signed as well. More on the subject ...
Impression® Sport 2

High visual comfort in a sporty design - the progressive lens for active spectacles wearers.
more
Impression® Mono Sport 2

Optimum vision even during sport - the first individual sport single-vision lens.
more
Sport Polycarbonat

Extremely resilient: The sport polycarbonate ophthalmic lenses are especially resistant to breakage and are ideal for all types of indoor sports.
more
Sport Polarized

Whether on bright sunny days, with a high incidence of light, or shimmering surfaces – your visions remains clear with Sport Polarized ophthalmic lenses.
more