Light tints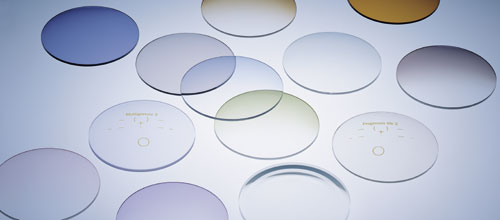 Delicate, but effective
Filter tints are lens colours which have a light tint of only 10 to 20 per cent. Like white (non-tinted) lenses, they are suitable for everyday wear, but also offer a number of benefits which make vision more comfortable: they reduce harsh artificial light, increase the contrast effect and also let you see small details more clearly.

Depending on your requirements, these lenses are available in the most varied colour shades; for example, in a warm brown, a gentle reddish brown, in an attractive grey, a fashionable blue or a bluish lilac. Naturally in your individual prescription, for single-vision lenses, multifocals or progressives.

Ask your optician to show you the advantageous effects of tinted lenses.
SunContrast Colour Range
Medical filters