Safety, driven by vision.
Exude confidence on the road with Rodenstock Road driving glasses
Our road safety depends on much more than just the vehicle or our individual skills behind the wheel. A key aspect is vision. Every driver knows that their vision may be compromised in the event of heavy rainfall, fog or snow. Driving at dusk or the headlights of oncoming vehicles pose a real challenge for many people.

Rodenstock Road is the solution. With the specially developed single vision and progressive lenses you are optimally equipped for the visual requirements of driving - for enhanced safety in road traffic.

Discover more interesting information and the benefits of driving glasses on our campaign page.

For perfectionists: The best lens from Rodenstock for motorists:
For everyone who expects the best from their driving glasses, also in everyday life.

Available for progressive lenses: Impression® Road 2

Or also as normal distance glasses: Impression® Mono Road 2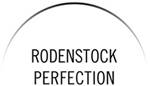 Al a glance
Unparalleled vision thanks to precise consideration of individual parameters
Full use of individual vision potential
Also an ideal companion in day-to-day life
For discerning individuals: Superb visual experience for motorists:
An ideal visual experience when driving and in everyday life for discerning spectacle wearers.

Available for progressive lenses: Multigressiv® Road 2

Or also as normal distance glasses: Multigressiv® Mono Road 2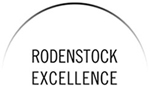 Al a glance
Excellent vision up to the periphery
Razor-sharp vision and spontaneous sense of well-being
Also an ideal companion in day-to-day life